Awesome Car Pic: 1975 Maserati Khamsin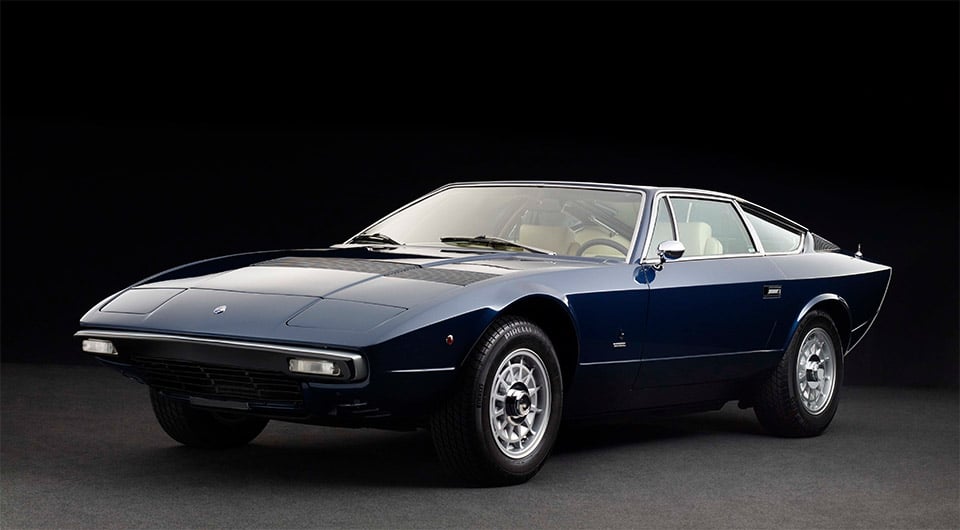 (Photo Credit: Maskham)
Manufactured from 1974 to 1982, the Maserati Khamsin was the successor to the popular Ghibli 2+2 coupe. This wedge-shaped grand tourer was designed by the legendary Marcello Gandini of Bertone, and was powered by a 4.9-liter V8 engine capable of producing 330 horsepower.
Thanks to its front-mid-mounted engine, it achieved a near perfect 50/50 weight balance. In fact, the engine was pushed so far back towards the middle of the car, that there was room for a full-size spare tire in front of it.
Only 432 Khamsin's were produced during its eight year run, making it one of the lesser known, and harder to come by Maseratis. Even worse, the NHTSA forced a number of horrible modifications to be made to U.S.-bound Khamsin's making the ones here in the States undesirable.
If you're interested in learning more about the Khamsin, be sure to check out this 2013 episode of Jay Leno's Garage: