Nissan Breaks Twin Drifting World Record
A pair of drift racers driving for Nissan Middle East took a pair of Nissan 370Zs and spun them into the record books today. Drivers James Deane and Ahmad Daham drifted side-by-side on a slippery wet track for an impressive 28.52 kilometers – more than 17 miles. The drift was performed as part of the Nissan 370Z Drift Experience, which will offer participants the opportunity to learn how to drift from Prodrift Academy's professional instructors.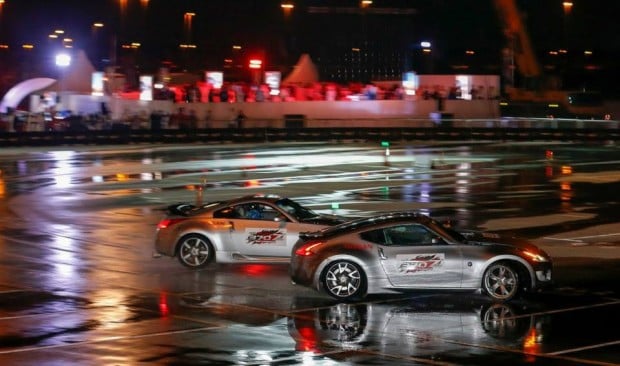 Of course, this drift is a far cry from the world's longest single car drift – a record which stands at an astounding 144.126km (~90 miles). Nissan has only released a small highlight reel of footage from this epic drift, so I'm hoping they'll release some raw or in-car footage too.