BMW to Show New Auto Parking Tech at CES 2015
autonomous | bmw | ces 2015 | technology | December 16, 2014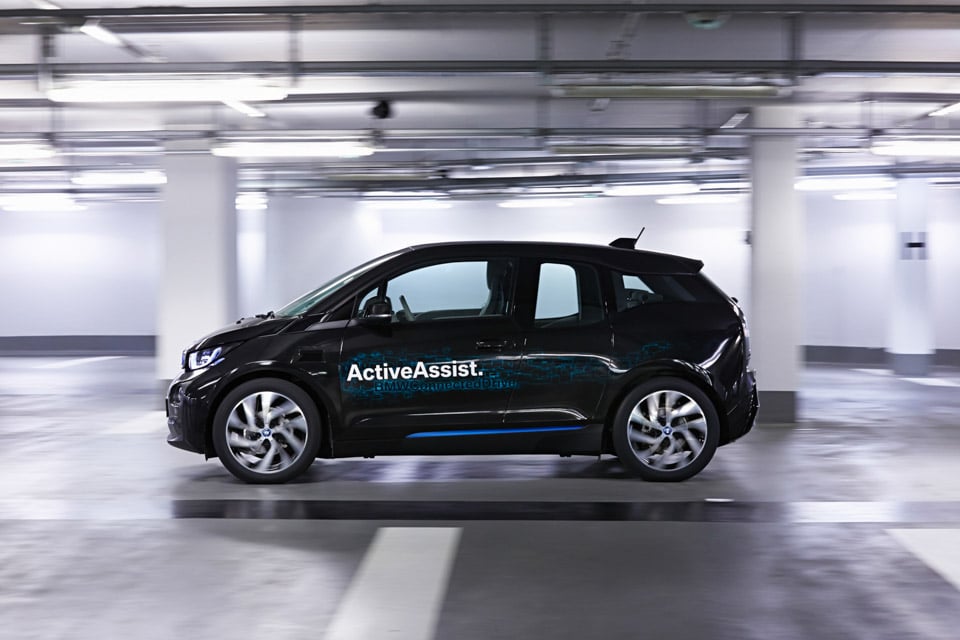 BMW will be bringing a new set of self-parking technologies to the 2015 Consumer Electronics Show in Las Vegas. Showcasing the tech will be BMW's hybrid i3, which is fitted with BMW's latest generation Active Assist. The i3 has the ability to autonomously park itself even in a multi-story parking garage.
The technology, which includes four laser scanners, can detect obstacles like other vehicles, structural columns, and other impediments and navigate the car into an empty space. The Remote Valet Parking Assistant can take the car through multiple levels of the garage to find an open space. After parking, the car locks itself and awaits the driver's return. The driver can notify the car as he returns and the BMW will calculate the time of arrival and start the car a few minutes early to its warmed up and ready to go. And, it's able to achieve all this in a parking garage with no GPS signal available.
I could imagine pulling into a long-term parking garage at the airport, getting out of my i3 at the entrance to the terminal, and letting the car go off and find the parking space. It sure beats schlepping my bags through the entire parking garage. Now, let's see how well the car does at a U.S. shopping mall on December 23.