Brabus Mercedes-Benz GLA 220
brabus | mercedes-benz | December 20, 2014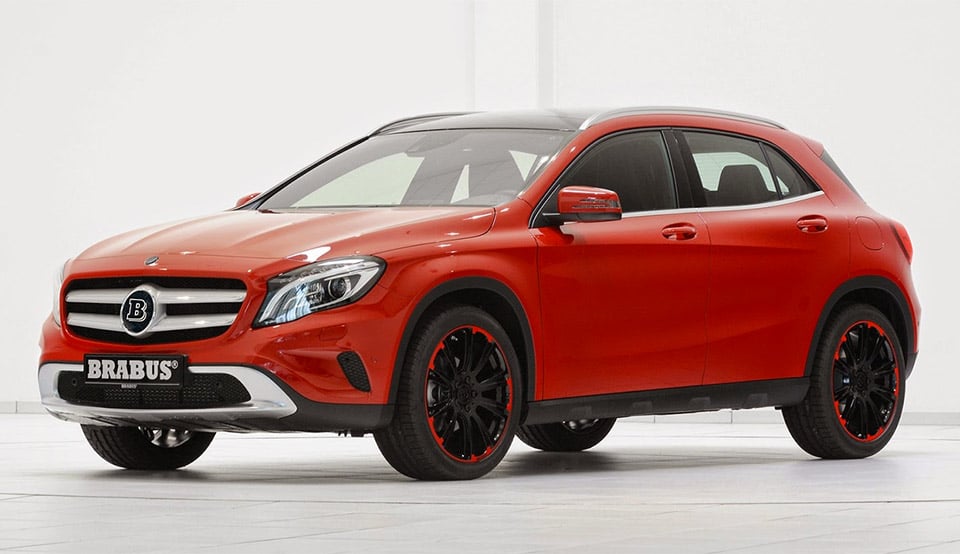 The Mercedes-Benz GLA sport wagon is one of those cars I've been itching to get behind the wheel of this year – especially the AMG variant. Until Mercedes heeds my requests for a review loaner, I'll have to admire the car from afar. I especially admire this particular GLA 220 diesel, which has been tricked out by German tuning shop Brabus. Or has it?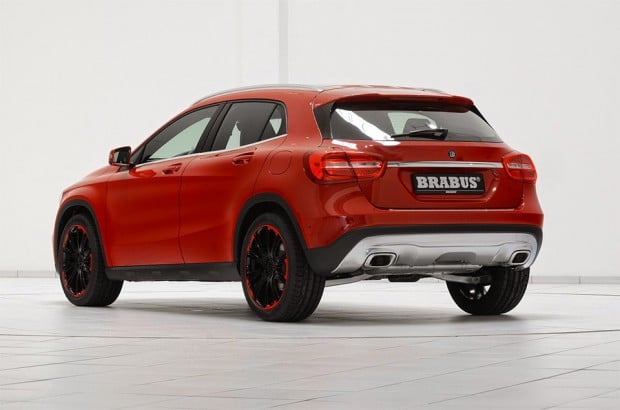 What's interesting is that the GLA is already such a good looking car, so it doesn't look like Brabus did that much to change it from stock on the outside. The jupiter red paintjob, grille, spoiler and diffuser are all factory standard. Inside, it's got some nice looking contrast-stitched Artico sport seats – also Mercedes standard. In the performance department, Brabus boost the diesel engine 168 to 210 horsepower, as well as added sport springs. Plus, those Monoblock R red and black wheels look especially sweet. Other than that, they just slapped some Brabus logos on it and called it a day.
This completely outfitted GLA 220 is available direct from Brabus for 49,861 (Euro) – or about $60,950 (USD).