Cadillac Unveils the 640hp 2016 CTS-V
cadillac | gm | December 22, 2014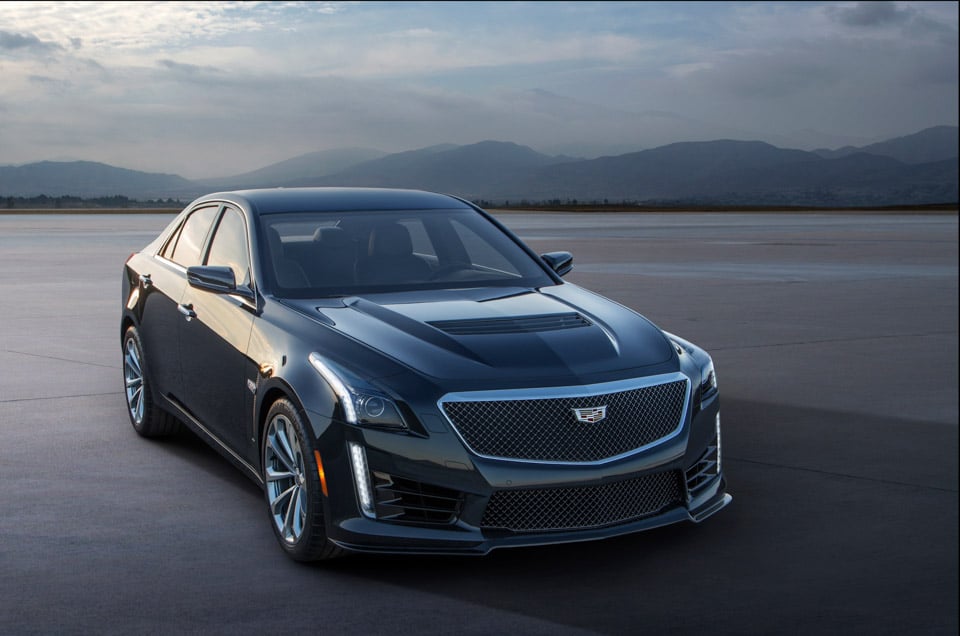 Cadillac has announced the 2016 CTS-V, and it appears that the German automakers are going to have to give this sports sedan a wide berth on the roads. With a 6.2-liter supercharged V8 under the hood that outputs a monstrous 640 horsepower, it has more horses under the pedal than the new generation BMW M5, the Mercedes-Benz E63 AMG, and the Audi RS6 Avant. In fact, it offers an impressive 0-to-60 time of just 3.7 seconds and a top speed of 200 mph.
The V8 is mated with Cadillac's paddle-shift eight-speed automatic transmission, featuring launch control and Performance Algorithm Shifting. And Cadillac has paired that powerful drivetrain with a track-honed chassis and suspension, which includes features like Cadillac's third-generation Magnetic Ride Control delivering 40-percent faster damping response, an integrated chassis control system that includes the competition-spec Performance Traction Management, an increase of 25% in the structural stiffness to improve both ride and handling, and driver-selectable modes to calibrate performance variables for touring, sport and track driving conditions. Also along for the ride are Brembo brakes and Michelin Pilot Super Sport tires. The result is a car that has incredible specs and a terrific exhaust note.
The car's design carries through with the performance posture, with a carbon fiber hood standard along with an optional carbon fiber vent, front splitter, rear spoiler and rear diffuser. Inside, the CTS-V is finished with sueded microfiber accents and matte-finish carbon fiber trim and can be fitted with optional Recaro seats.
If you get one of these, you'll want to take advantage of the the Performance Data Recorder to record all the astounding lap times and 0-to-100 mph accelerations you can (while on the track, of course).