Audi RS6 Avant Now in the U.S. (on Xbox One)
audi | forza | video games | December 23, 2014
America, you can finally drive the wagon that so many German drivers lust after, the 560 horsepower Audi RS6 Avant. Although Audi has refused to make the RS6 available in the United States, you can try it out for yourself if you happen to own Forza Horizon 2 for the Xbox One.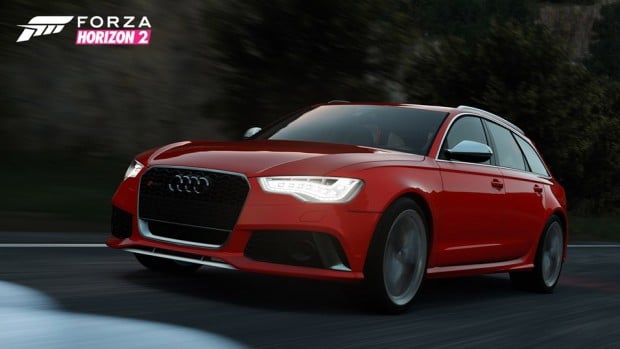 The new NAPA Chassis Pack is available now for $5 (USD) in the Xbox Live store and adds not only the RS6 Avant but also the 2014 McLaren 650S, the 2002 Lotus Esprit V8, the 2014 Land Rover Range Rover, the 1970 Buick GSX, and the 1988 Chevrolet Monte Carlo Super Sport.
I suggest you download the pack now and see how that Monte Carlo SS performs on the track.