Ringbrothers ADRNLN Pantera Heads to Auction
auctions | de tomasso | December 27, 2014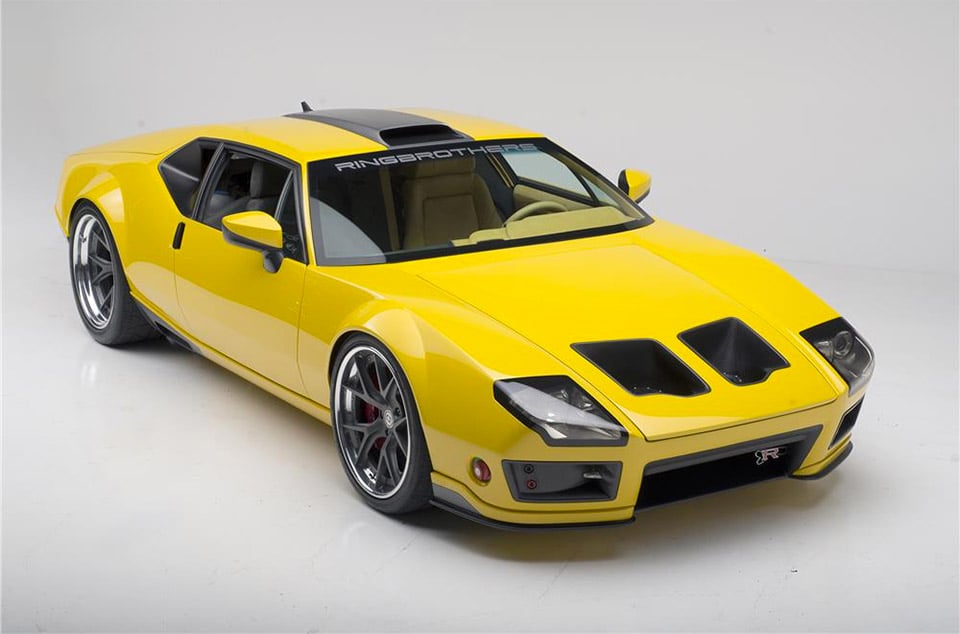 One of the more spectacular custom cars to turn up at SEMA in the last couple of years has to be the Ringbrothers customized De Tomaso Pantera, dubbed the "ADRNLN." Now if you've got the bankroll, this extraordinary car can be yours.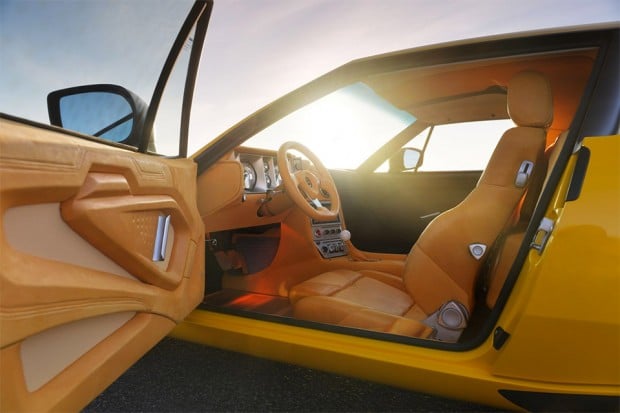 In addition to its striking BASF yellow paintjob and elegant Nike-designed interior, the car has been given a major upgrade to its stock drivetrain. In back, there's now a GM LS3 engine that's been tuned to provide an impressive 600 horsepower, connected to a ZF/Bowler 5-speed manual gearbox. A pair of Flowmaster steel mufflers help give the car a ferocious roar.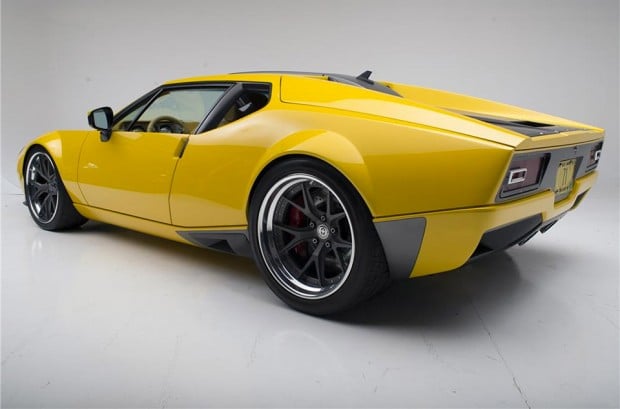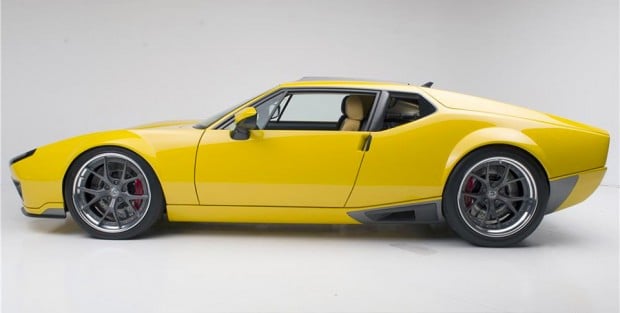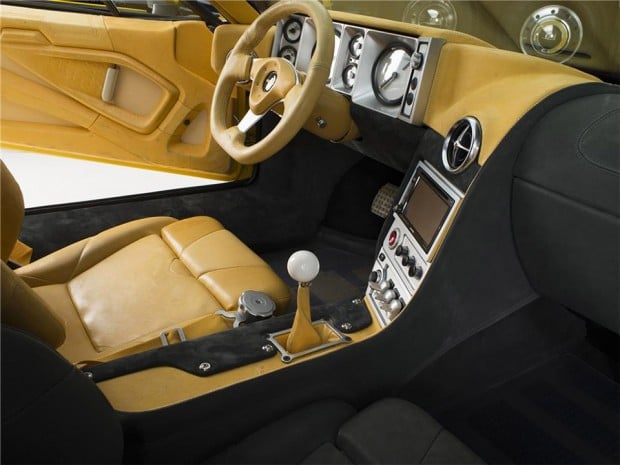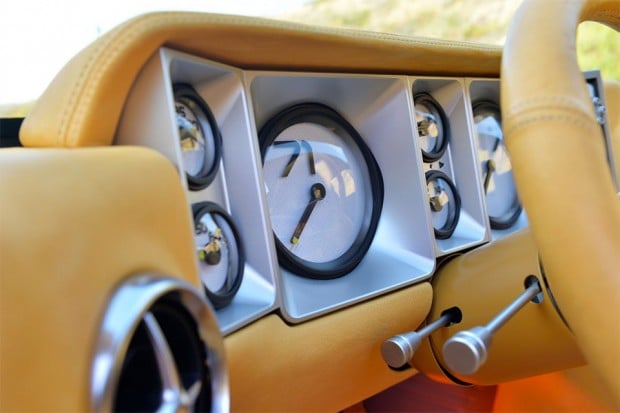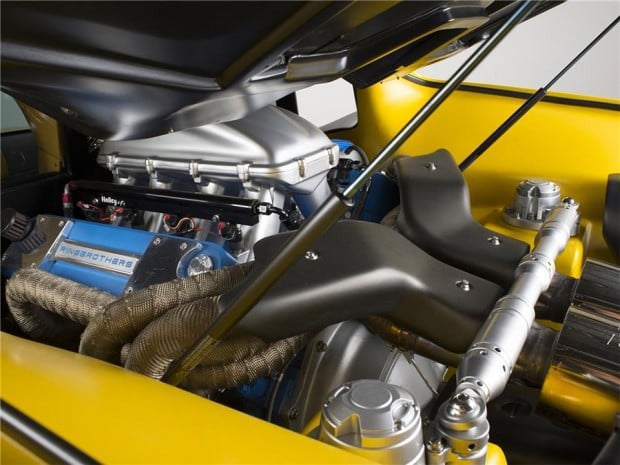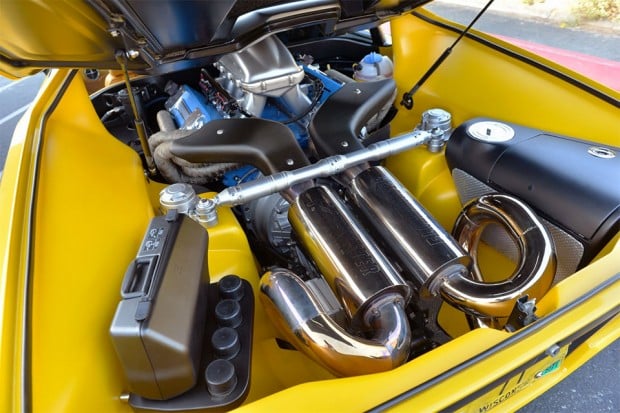 Barrett-Jackson will be auctioning off this very special car during its Scottsdale auction on January 17. 2015. There's no estimate on what this spectacular car will sell for, but if I had to guess, I'm betting it will fetch North of $250,000.