Mazda MX5 Ferrari 250 GTO Replica on eBay
auctions | ebay | ferrari | mazda | December 28, 2014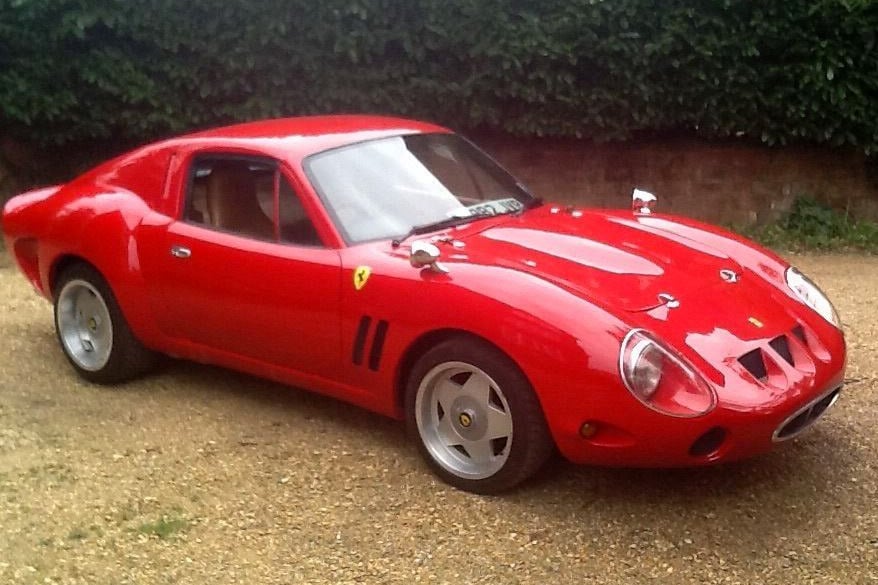 The Ferrari 250 GTO of the 1960s is an astounding vehicle, and collectors are willing to pay millions for them these days. But many of us can't afford to throw down $38,000,000 for a car, so perhaps this replica 250 GTO – built atop a 1992 Mazda MX5 – is better suited to us paupers.
Available now on eBay in the UK with a starting bid of £12,000 (~$18,660 USD), there aren't a lot of details provided. And, apparently the car is also difficult to capture on film, given the blurry photo gallery provided.
The car has the Mazda 1600cc engine with an upgraded stainless steel exhaust meant to replicate that of the Ferrari. I'm thinking you're not going to fool many people driving this thing down the road, even with all that Ferrari badging, but I dare you to buy it and drive it to a Ferrari concours event.