Miami Vice Ferrari Testarossa for Sale
auctions | ferrari | vintage | December 28, 2014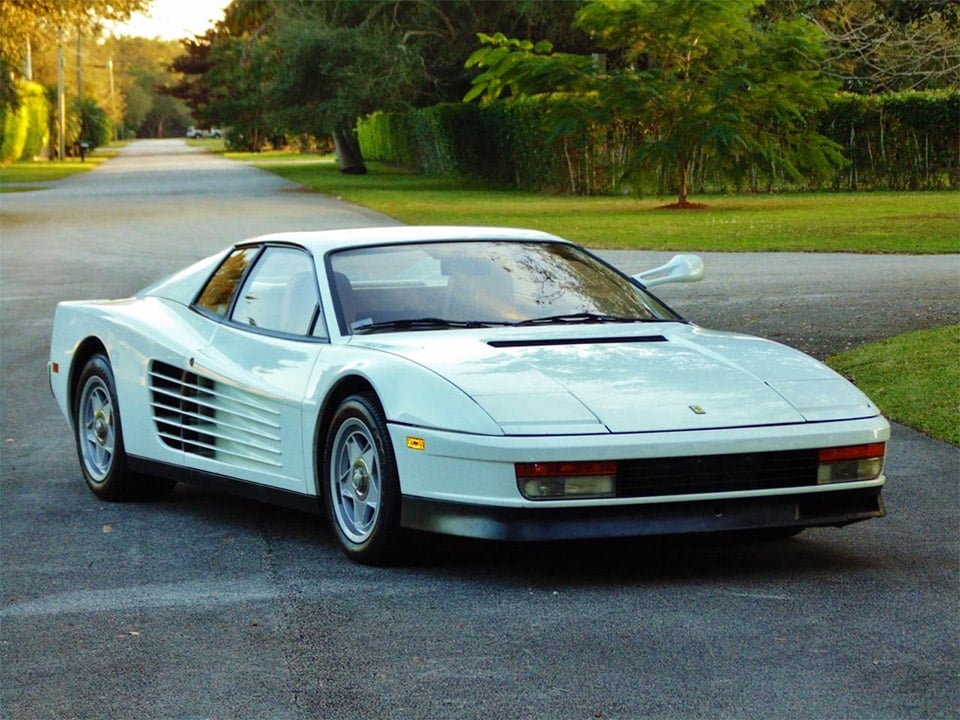 It's been a while since TV shows featured cars as characters, but it was a popular trend back in the 1980s. One of the most iconic cars of '80s TV has to have been Sonny Crockett's white 1986 Ferrari Testarossa from Miami Vice. The car replaced the Daytona Spyder featured in earlier seasons of the show, because Enzo Ferrari didn't exactly like that it was actually a modified Corvette. But the Testarossa was the real deal.
And now you can own a bit of '80s TV history, now that this Miami Vice Testarossa has turned up on eBay. This car is one of the two screen-used Testarossas from the show, and it's been kept in very good condition, having just 16,000 miles on the odo. Powered by a 390 horsepower V12, the car is certainly no slouch in the performance department either.
Unfortunately, its seller is asking for a rather exorbitant price of $1,750,000 (USD) for the car. Given the fact that you can pick up a clean 1986 Testarossa for about $120,000, it's quite a premium to ask just for the fact that it appeared on the TV show. Still, if you're a wealthy Miami drug dealer, this could be the car for you.