Google Reveals Completed Self-Driving Car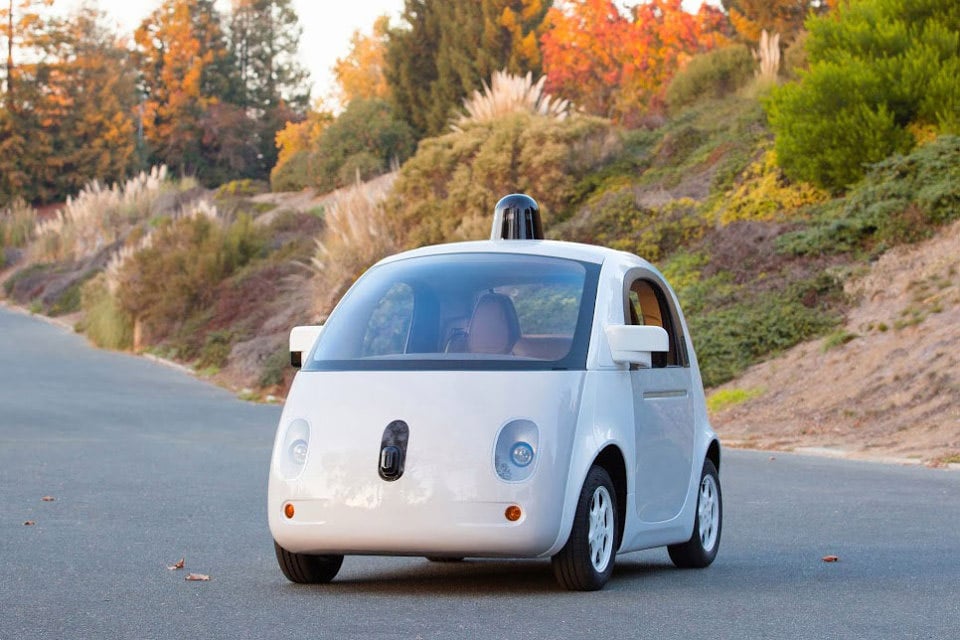 Google's autonomous vehicle technology has been in development for several years, but the Silicon Valley company started off by testing its tech in modified production vehicles. Google has been working to develop their own platform for the self-driving car, showing off the technology and the driving capabilities of an earlier prototype in 2014 (shown below).
Now the company has unveiled the final version of that prototype autonomous vehicle. The new version is based on the earlier design, but the fit and finishes have been refined and the company has even added read headlights and enclosed the top-mounted guidance system. Plus it doesn't make the same silly face as the previous design.
Google says it will continue to refine the prototype vehicle, with additional improvements and more real-world testing coming in 2015. And with more than 1,000,000 miles of testing logged to date, you just might see this little guy zipping around Cupertino in the near future.