Awesome Chevrolet Corvette SR-2 for Sale
chevrolet | corvette | December 30, 2014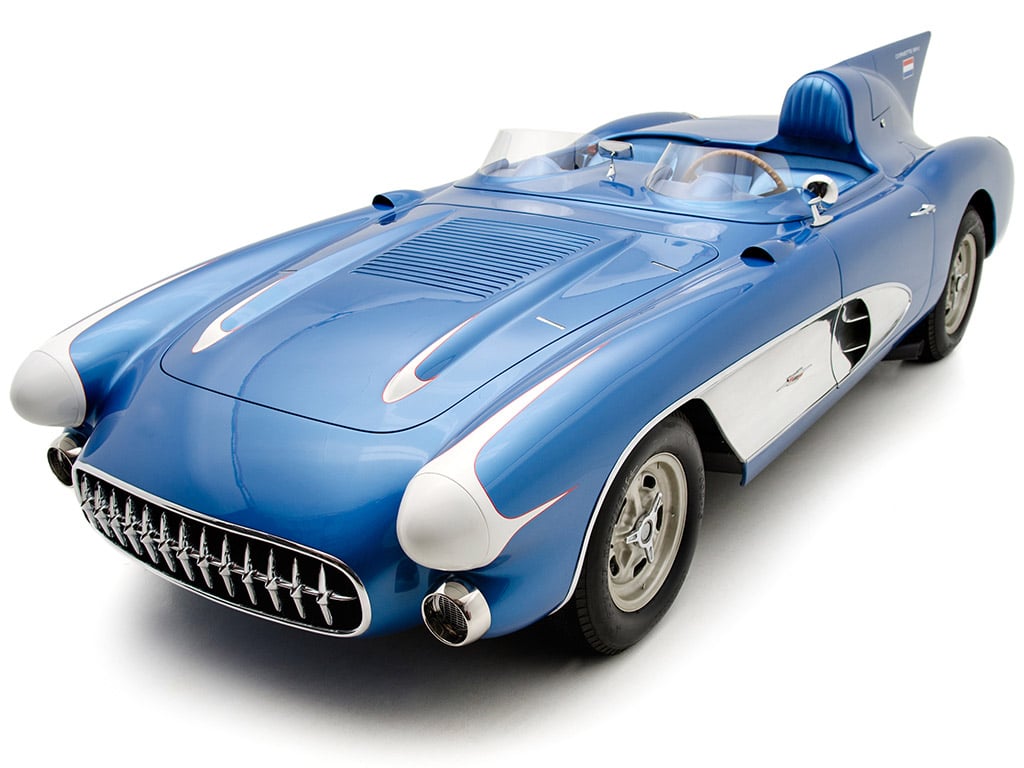 Made in 1956, the Chevrolet Corvette SR-2 Sebring Racer is one of the most elusive and desirable American cars of all time. This rare car was built specifically for competitive racing by the Corvette founding fathers Harley Earl and Zora Arkus-Duntov. Only three SR-2's were built, with this one having been built for Jerry Earl to race.
The car started out as a production 'Vette, but was dramatically modified by GM's styling studio. In addition to a racing suspension and brakes, the car has custom-made windscreens for both driver and passenger, and a large tailfin behind the driver's seat. Additionally, the car's front was lengthened, and its parking lamps were modified to allow air to flow to the front brakes. After its initial race season, the car received an upgraded 331 horsepower, fuel-injected V8, married to a new 4-speed manual gearbox, and had its weight reduced by over 300 pounds by removing interior components and replacing the door panels with fiberglass.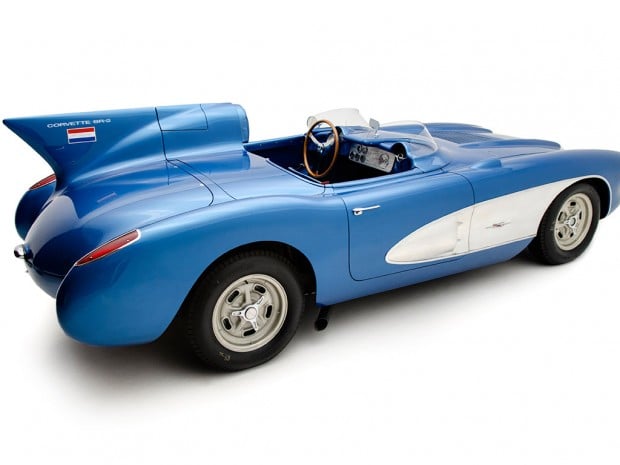 This very special vehicle has been beautifully maintained, and is available for sale from Corvette Mike. It's currently valued at over $6.8 million (USD), so you'll need to start selling your organs now if you want it.