Shelby American 50th Anniversary Shelby Cobra
cobra | shelby | December 31, 2014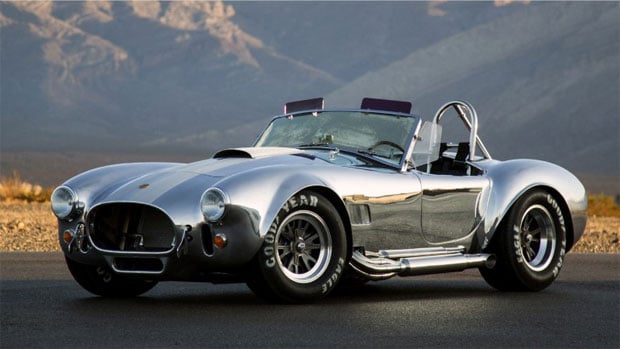 One of the most successful racecars of the 60's was the Shelby Cobra. This car ran wild in Europe and dominated some of the most potent cars on the track from Ferrari and others. Shelby also made a series of 343 Cobras for the street. Those cars are worth major money these days, and are among the most desirable American cars from the '60s.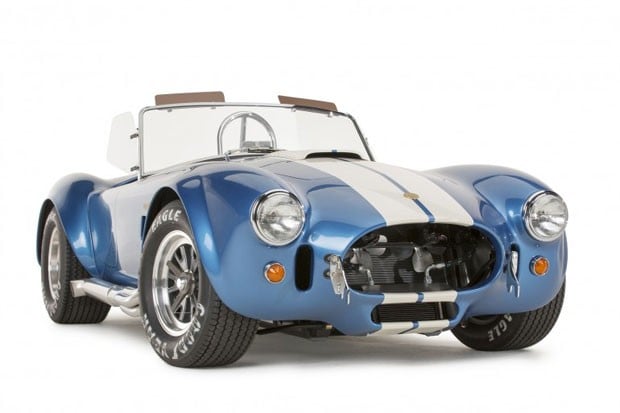 Shelby American has announced that it will be producing a limited-edition 50th anniversary Cobra, and each of the 50 units will be documented in the World Registry along with the 343 original cars. That means they will be worth serious collector money down the road. The cars can be purchased as a rolling chassis with the buyer finishing the build or an authorized dealer can finish it.
A fiberglass bodied car will set you back $119,995 minus the engine, with an aluminum bodied version costing $179,995(USD) minus engine.The fiberglass model will be offered in iconic blue and white stripe, while the aluminum version can be had in either the same color scheme or the shiny polished version shown here. The big block 427 in 400hp form will add $50,000 to the price, with a 700hp version adding $70,000. That means a full-tilt factory-built 700hp Cobra will cost you around $250,000.
[via Gizmag]