Audi Exclusive RS6 Avant
audi | December 31, 2014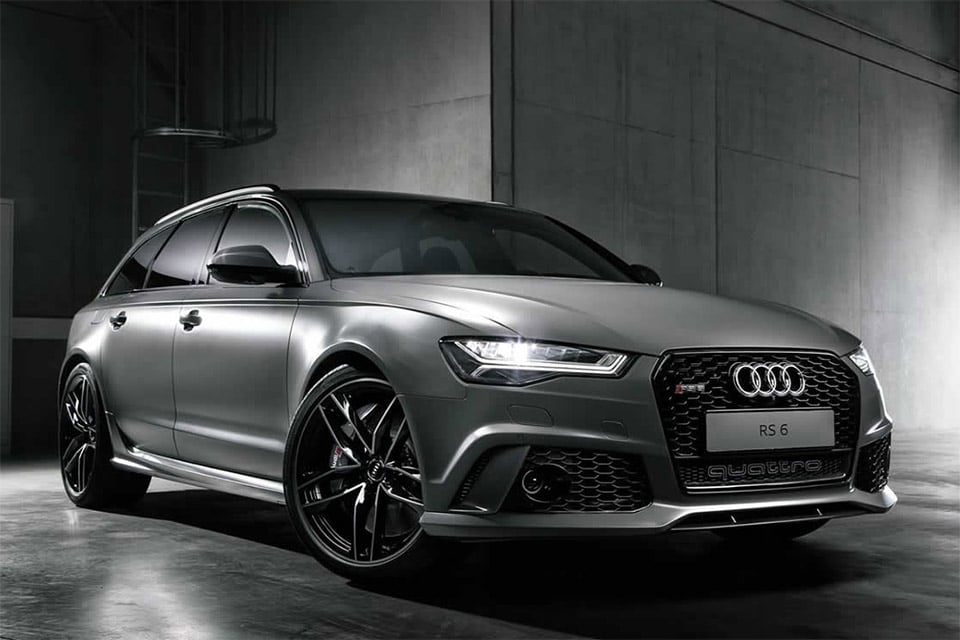 Audi continues to rub salt in the wounds of U.S. consumers with the introduction of the Audi Exclusive RS6 Avant, yet another awesome looking model that won't be coming to the United States. If you're looking to pick the kids up from school on Friday afternoon then head to the track, you could do far worse than an RS6 Avant.
With its standard 560 horsepower 4.0-liter V8 engine tied to an eight-speed tiptronic gearbox, you'll be zipping around town with a 0-to-100 km/h (62 mph) time of just 3.9 seconds and a top speed of 155 (electronically limited). You can raise that top end if you opt for the dynamic package or dynamic plus package, all the way to 190 mph.
But this Audi Exclusive RS6 Avant doesn't stop there. It's fitted with Audi's Nardo Gray exterior paint done in a matte finish and highlighted with carbon fiber trim on the grilles and mirror caps. The glossy black alloy wheels are also complemented with glossy black trim pieces on the exterior as well. Inside, the customization is via bright yellow contrasting stitching on the seats, center console, dashboard, and door panels plus carbon fiber trim throughout. No word on the asking price, but when you're starting with an RS6 Avant with a base price of around $133,000 (USD), it won't come cheap.