Ford's Extreme Weather Room for Testing Cars
ford | Testing | Weather | December 31, 2014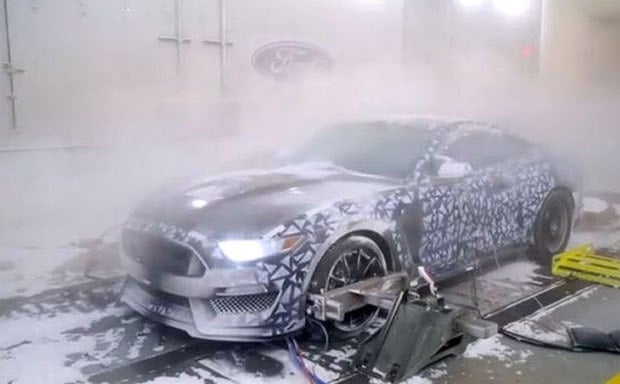 One of the best field trips I ever went on in grade school was to a local factory where they make Trane heating and cooling systems. The highlight of that tour was a small room in the testing wing where they could simulate any weather from a hurricane to a blizzard to be sure their air conditioning hardware was up to the job. As it turns out, Ford has a very similar room for testing out its cars.
It wouldn't do at all for Ford to launch a new model and then find out the weather seals weren't up to the task of keeping water out during the rainy season. Ford's weather testing facility is called the Drivability Test Facility and is located in Allen Park, Michigan.
The hardware in the room can simulate weather conditions over a wide range of -40 degrees up to 131 degrees Fahrenheit. That is about as hot as a balmy Texas summer day. It can also simulate humidity, sun, wind, and altitude; they can even make it snow in the room – though they could probably just step outside the doors in Michigan half of the year and get the real deal.
[via Motor Trend]