Mitsubishi Lancer Bows out with Evolution X Final Concept
mitsubishi | January 1, 2015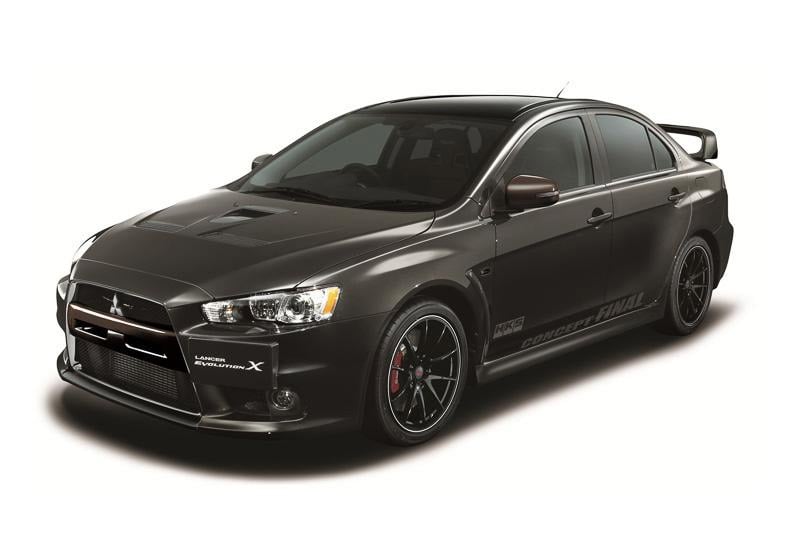 Following on the release of the 440 hp Special Anniversary Lancer Evolution X, Mitsubishi has unveiled the final version of the Evo X: the Lancer Evolution X Final Concept. The Japanese automaker will be bringing the new vehicle to the 2015 Tokyo Auto Salon in January for all to see.
With even more upgrades to the 2.0-liter turbocharged four-cylinder engine, the Final Concept puts out a total of 473 horsepower to its all-wheel drive drivetrain and five-speed manual gearbox. The boost is thanks to a new HKS turbocharger, new intake and exhaust systems, and a new ECU. The new concept also shows off forged aluminum 19-inch wheels mounted to an HKS-tuned adjustable suspension.
The exterior is finished in a matte black paint finish with gloss black accents on the roof and the rear spoiler. Inside, the vehicle is finished in deep black with contrasting red stitching. No word on the pricing for the new concept or whether it will go into production, but I hope we hear more in Tokyo.