Tesla Model S P85D Races a Ferrari 458 Italia
ferrari | race | racing | tesla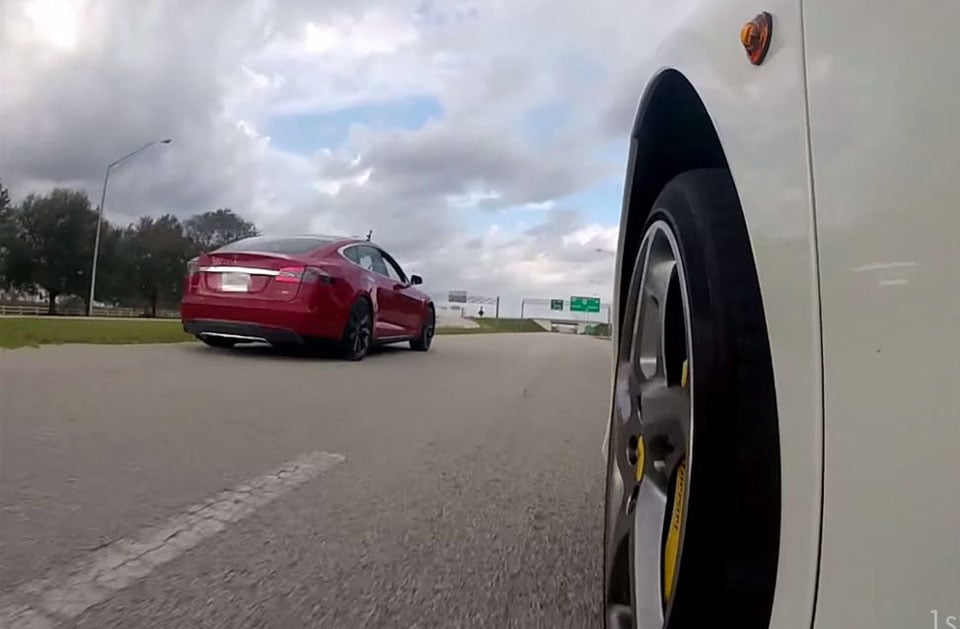 A few days back we saw a video of the new Tesla Model S P85D EV racing a Lamborghini Aventador and losing after owning the Lambo off the line. Today another video has turned up, which appears to be from the same people, showing the P85D racing a Ferrari 458 Italia.
The Tesla dominates the Ferrari all around in the first race with the Ferrari getting smoked off the line and for the entirety of the race. That Tesla can really move.
The second race sees the Tesla again dominate the Ferrari off the line. At the last minute, the Ferrari comes back and passes the Tesla, but it was a very close race. You can see the video for yourself above. The straight-line performance of the Tesla P85D is impressive to say the least. Now we need some videos of it taking on some supercars a proper race track .