Audi's Autonomous A7 Drives 550 Miles to CES
audi | autonomous | ces 2015 | January 5, 2015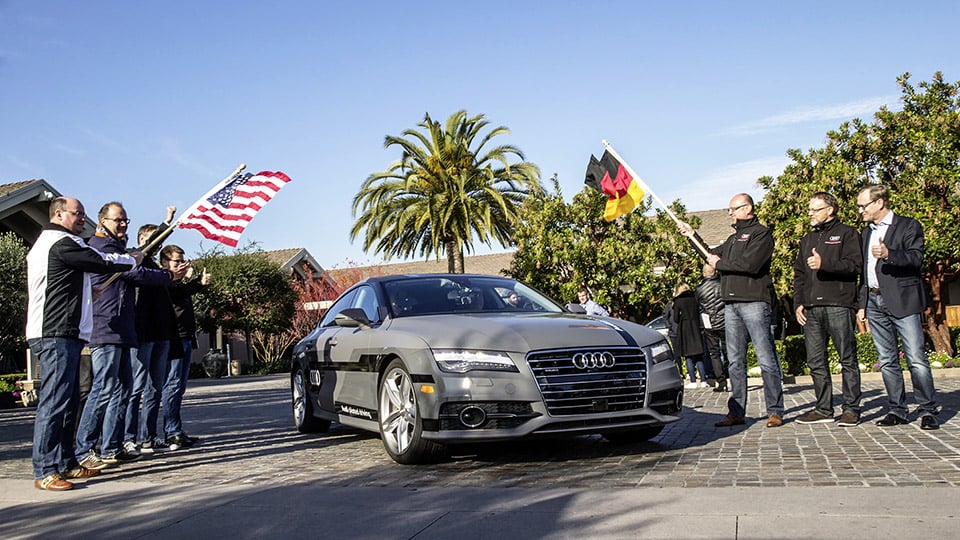 Audi has been successfully testing its autonomous vehicles on the streets of Florida and at speeds of nearly 150 mph on the track. But what practical use is it if you can't really go anywhere? Well, Audi's self-driving A7 successfully navigated from Silicon Valley in California to Las Vegas for CES 2015.
Audi's Piloted Driving system was able to take over the mundane task of not causing a giant accident at speeds up to 70 mph. Using a variety of sensors, the A7's systems can steer, brake, change lanes, and control its own speed.
The car is equipped with both long-range and mid-range sensors that keep watch both front and back and on the sides, identifying both static and dynamic objects to provide the system with a 360-degree image of its surroundings. It also sports a high-resolution 3D video camera in the front bumper, a camera that is found in the next-generation Q7, and four small front- and rear-mounted cameras to view closer objects. In congested cities, the system hands control back over to the human driver, something Skynet would never allow.