1949 Talbot-Lago T26 Grand Sport Coupe for Sale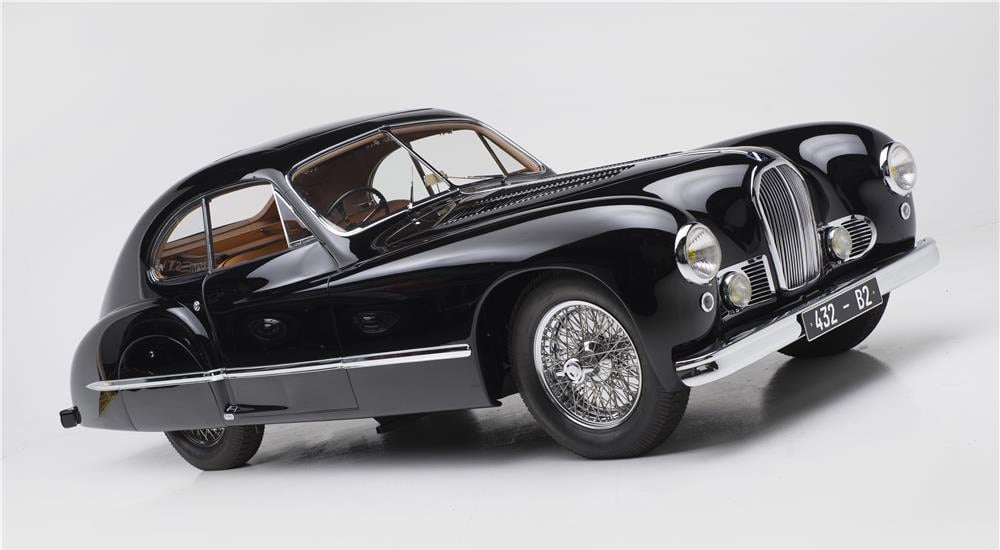 While most people in the U.S. haven't heard of Talbot-Lago, they were a well known automaker in Europe from the 1930s through the early 1950s. While the French coach-built cars were never particularly popular at the time they were made, they've now become some of the most prized cars among automotive collectors. This spectacular classic sportscar is one of just three Talbot-Lago T26 Grand Sports made, and just one of two coupes.
Featuring a curvaceous body with an elongated hood and short passenger compartment, and an all-leather interior, the T26 is unabashedly showy. The rear-wheel drive coupe is driven by a 4.5liter, 6-cylinder race engine that produces just under 200 horsepower, which may not seem like much these days, but made it one of the most powerful production cars of its time.
This exquisitely restored car can be yours if you're the top bidder at Barrett-Jackson's upcoming Scottsdale 2015 auction, which runs from January 10 to 18.