Hyundai Debuts Smartwatch App at CES 2015
android | ces 2015 | hyundai | technology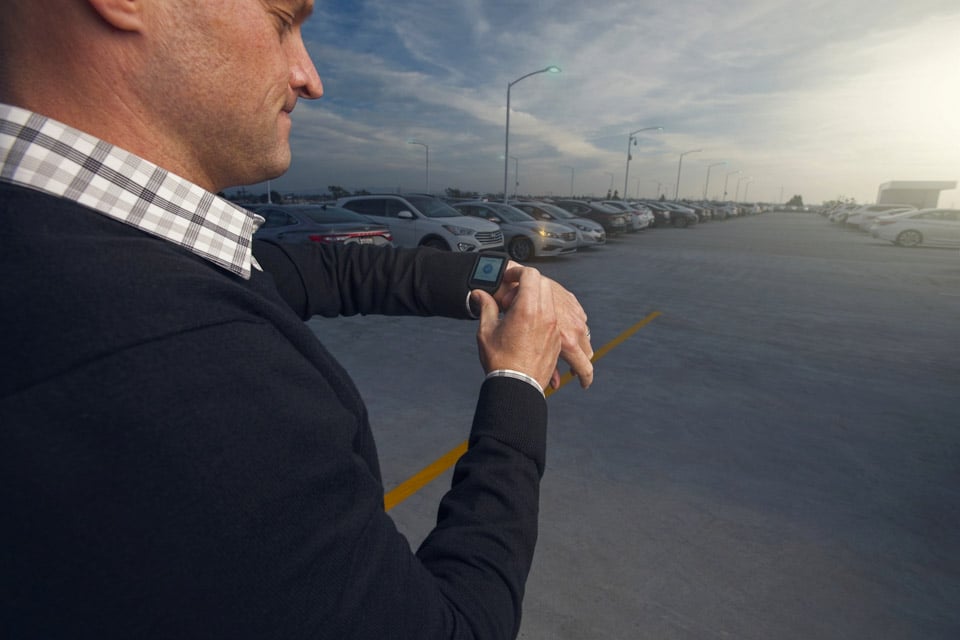 Hyundai arrived at the 2015 Consumer Electronics Show in Las Vegas with a new toy to share: a new Blue Link smartwatch app that allows owners of Blue Link equipped Hyundai vehicles to connect with their cars through their smartwatch a la Dick Tracy (or maybe I'm thinking of Michael Knight).
The Blue Link smartwatch app allows owners to remotely start, lock and unlock doors as well as find their car in a crowded parking lot. The same functions are also available on the Blue Link smartphone app, for those people who don't have a smartwatch. But, if you want to be Dick Tracy, just pushing the microphone icon on the watch activates the voice function, where you can execute commands such as "Start my car," "Lock my car" or "Find my car."
The Blue Link smartwatch app works with first and next generation Blue Link equipped Hyundai models and with Android Wear smartwatches. The first generation Blue Link system rolled out on the 2012 Sonata and expanded across the lineup through 2013. Next generation Blue Link equipped models include the 2015 Genesis, Sonata and Azera. The next generation Blue Link system will be available in the 2016 Elantra GT and Veloster and features destination search powered by Google. The Blue Link app will be available in the Google Play store at some point in Q1 2015.