Red Bull Previews Frozen Rush 2015 Track
The Red Bull Frozen Rush series pits heavily modified, 900 horsepower Pro4 trucks to race head-to-head up and down the slopes of a ski resort. And the fun doesn't stop with just the slopes because Red Bull adds a whole bunch of obstacles as well, including massive jumps, drift corners, chicanes, and even an over-under jump.
As a preview to this year's event at Maine's Sunday River Ski Resort, Red Bull put together this cool animated tour of the track.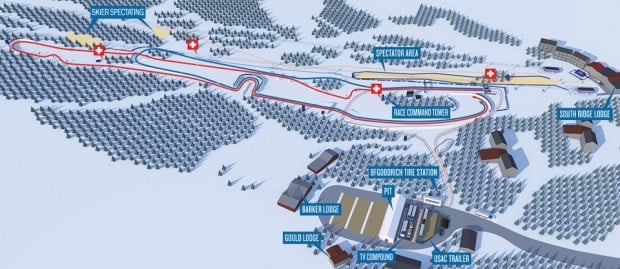 The race takes place over the weekend of January 8-9, 2015. If you can't make it to see the event live, you can watch it streamed live on the Red Bull Frozen Rush site.
In the mean time, check out some of the fun from last year's Frozen Rush here and here.