BMW Shows New Concept Lighting at CES 2015
bmw | ces 2015 | technology | January 8, 2015
---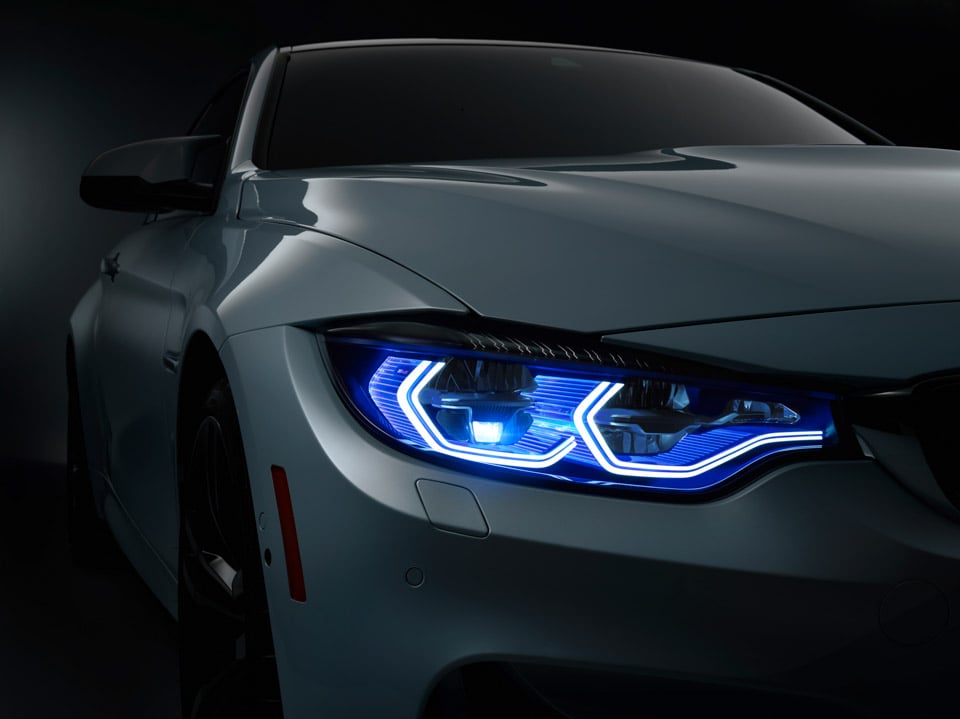 BMW arrived at CES 2015 with a bunch of new tech to showcase, including a BMW M4 fitted with new concept lighting both front and rear. BMW calls them the "M4 Iconic Lights" and they look amazing. The blue front lighting features BMW's laser lights, which provide a long-beam range of up to 600 meters, and daytime running lights. In combination with embedded sensors, the lights can be used to illuminate corners or provide early warning of people or animals at night at distances up to 100 meters.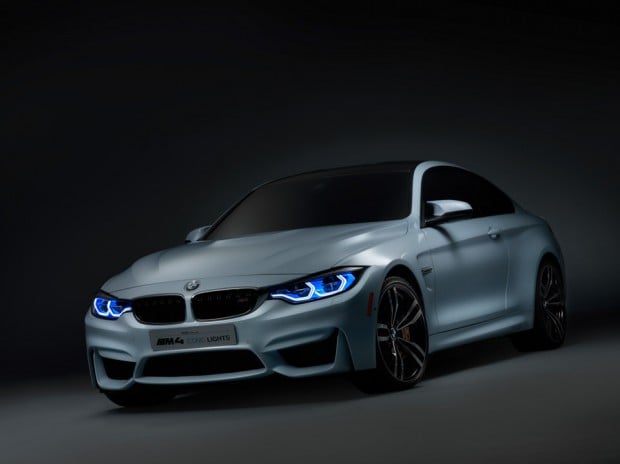 In back, the taillights feature organic LED (OLED) technology in the red-and-amber lights that recall the look of glowing vertebrae, the rear lights highlight the M4's styling while providing a three-dimensional look to the lighting. This is the first time BMW has shown OLEDs being used for both the brake lights and the directional indicators. Unlike conventional LEDs, which produce light as a point source, OLEDs produce light uniformly over their entire surface.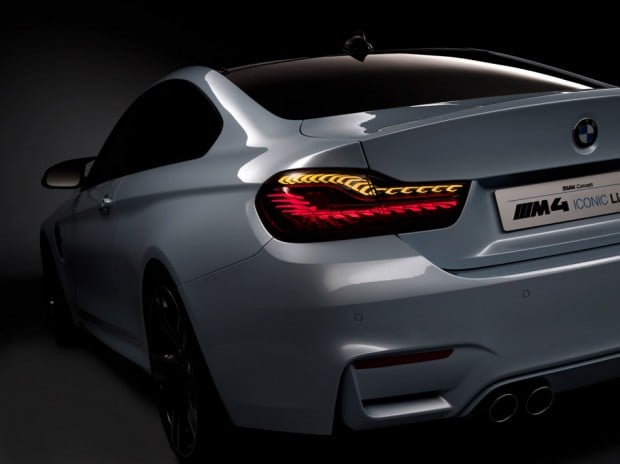 BMW hasn't announced availability of the new lighting concepts in production vehicles, but we can probably expect to see something coming soon.