Ariel Nomad Off-Road Buggy Gets Official
ariel | January 9, 2015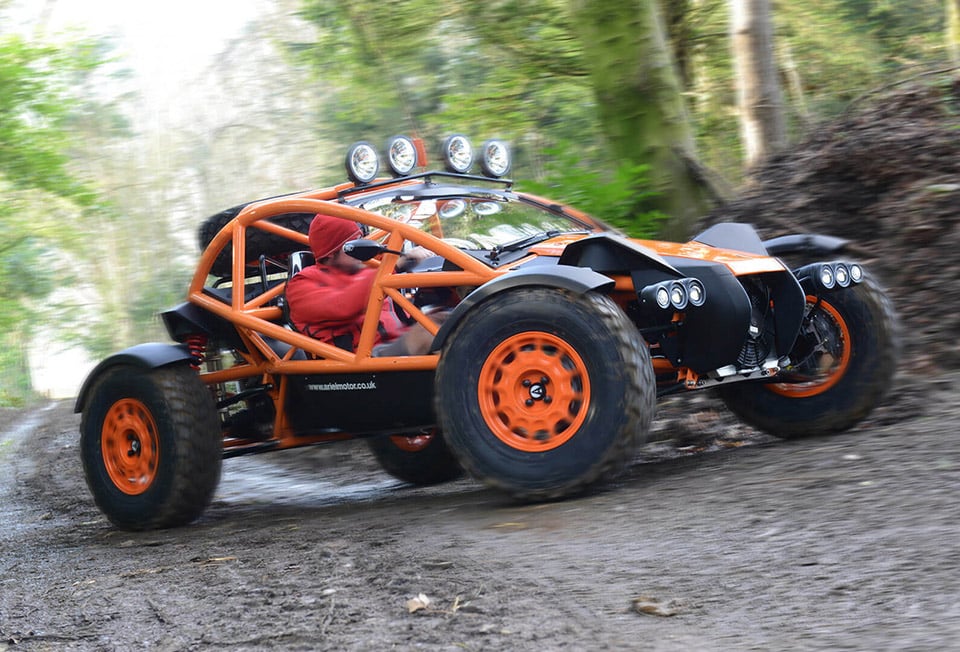 The Nomad off-road vehicle comes from a company perhaps best known for their lightweight track car, the Ariel Atom. The new Nomad is now official and available for order. Priced at  £27,500 (~$41,600 USD), the open-body, dune buggy-like off road racer comes weighs in a just 1,477 pounds and is powered by a 230 horsepower, 2.4-liter Honda engine.
The car is built atop a lightweight bronze-welded tubular frame that is built to take the punishing environment of serious off-road racing. The passenger compartment is protected by a roll cage of the same material, but it's built as a minimal machine; everything is there for a reason. It's built purely for driving and is at much at home on the roadway as it is in the desert.
Buyers can configure their Nomad with their own selection of tires, brakes, lighting, winches, and competition parts to make it truly their own.