Spy Shots Show Possible Mid-Engine Corvette Mule
corvette | rumor | spy shot | January 9, 2015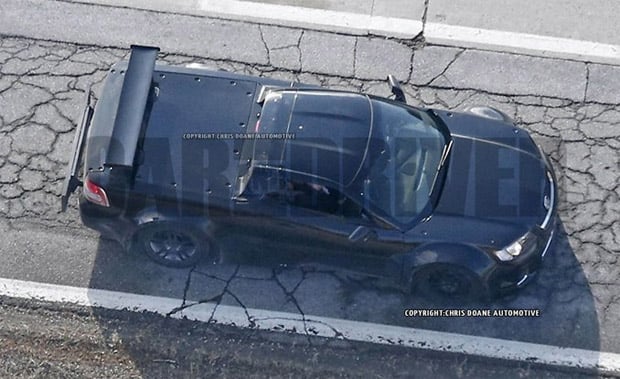 There have been rumors swirling around for a long time now that Chevrolet was working on a mid-engine Corvette for the next generation of its popular sports car. Recently a car was spied in testing that is clearly a development mule, and Car & Driver claims it's the development unit for the mid-engine Corvette.
The car in the photos certainly doesn't look much like a Corvette; at first glance it looks more like a return of the El Camino to me. The front section is said to be from a Holden Commodore SSV, which is why it has an odd-looking emblem on the grill.
The roof, cabin, and other parts are said to come from the current Stingray. Whatever it is, the test mule actually looks pretty cool and the front of that Holden certainly matches up well with the Corvette cabin. Only time will tell of a mid-engine Corvette happens, but things are looking up for Corvette fans.
Head on over to Car & Driver for more of the spy shots and a rendering of what they think a production mid-engine 'Vette might look like.