Buick Avenir Concept
buick | naias 2015 | January 11, 2015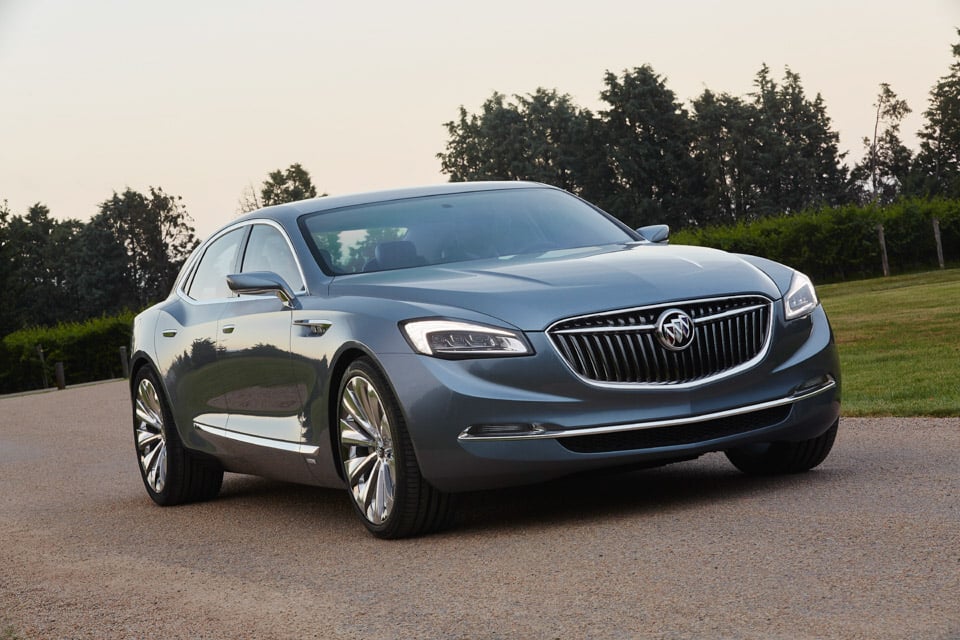 In today's highly-connected, leak-happy world, there aren't often that many surprises at today's auto shows, Buick definitely caught us off guard at the 2015 Detroit Auto Show with their new concept car, the Avenir. Designed to be the automaker's vision for a flagship sedan, the Avenir certainly looks the part.
Its 204.5 inch long elongated body definitely is eyecatching, with dramatic body sculpting and a bold front end that's both harmonious with the rest of the Buick line, but also makes a statement of its own. Riding on huge 21-inch alloy wheels, Buick has stated the Avenir would be powered by a direct-injected V6, connected to a nine-speed automatic transmission, and an all-wheel drivetrain, but stops short of revealing any power specs.
With a spacious cabin designed to wrap each of its four passengers in comfort, the interior has such high-tech accouterments as a huge 12-inch touchscreen infotainment system, and individual touchscreen entertainment systems for the rear seat passengers. Upscale features like cabin air filtration, and wireless device charging are also included.
Buick has yet to confirm that the Avenir is slated for production, but it's clear from the finishing that it's extremely close to a production design. I wouldn't be surprised to see it in the line for the 2016 model year. The Avenir concept is the best looking Buick I've laid eyes on in years, so I hope they do move forward with it.