Kahn Design's Land Rover Defender Huntsman
ant-kahn | kahn | land rover | January 11, 2015
---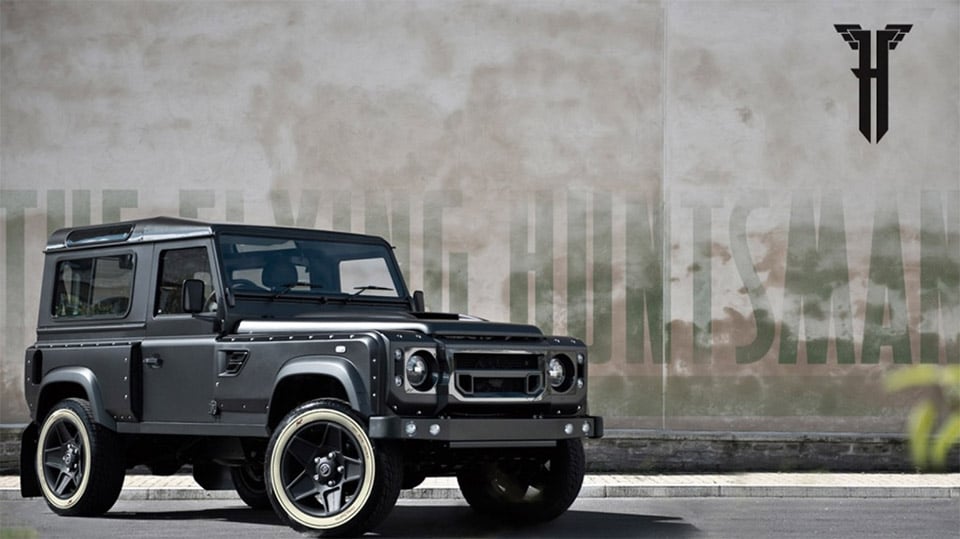 The coachbuilders and Land Rover enthusiasts at A. Kahn Design have unveiled the first model of its upcoming "Flying Huntsman" line, a Defender-based 105 Longnose.
As the name suggests, the Defender wheelbase has been extended from the production 90 inches up to 105 inches in length. That's probably necessary to house the new powerplant under the hood: a 6.2-liter LS3 V8. The four-wheel drive 105 Longnose will have a power output between 400 and 450 horsepower with the V8 engine, but other engine options will also be available, including a smaller gasoline engine and diesel options yet to be determined. To match the upgraded power, the vehicle will also have reworked suspension and brake systems.
The Flying Huntsman 105 Longnose will be officially unveiled at the 2015 Geneva Motor Show in March. The company will also be bringing other models to the Flying Huntsman lineup, including a 6×6 to compete with the Mercedes-Benz G63 AMG.