Production Acura NSX Finally Breaks Cover
acura | hybrid | nsx | January 12, 2015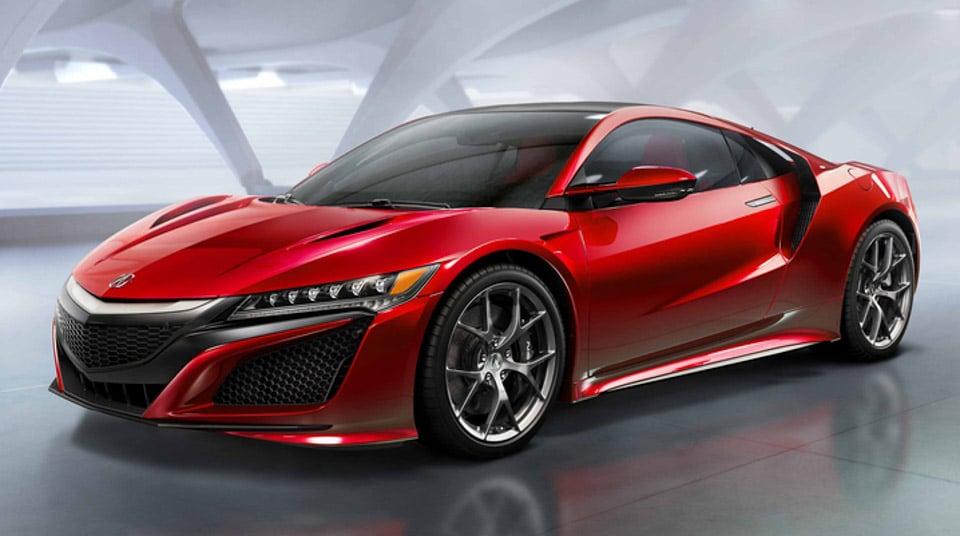 Well it's taken a while, but our patience may have finally paid off. Acura has finally announced it's really producing the new NSX, and it looks like it may have just been worth the wait.
This is not just another concept for the 2009 2010 2011 2012 2013 2014 Acura NSX; this is the actual production car that's hitting production in late 2015. Luckily, the NSX seems to have finally sat around in that oak cask for a long enough time, as this is the best looking NSX, even when compared to the billions of concepts we've already been shown.
Powering the NSX is a twin-turbo V6 mated to three electric motors and a nine-speed dual clutch transmission, which should make this the prime choice for people who missed their chance to get a McLaren P1, or simply couldn't afford one. Power figures haven't been released yet, but the rumor mill suggests that the final number should land in the 550 to 600 horsepower range. That power will be headed to all four wheels thanks to Acura's amusingly named "Super Handling All Wheel Drive."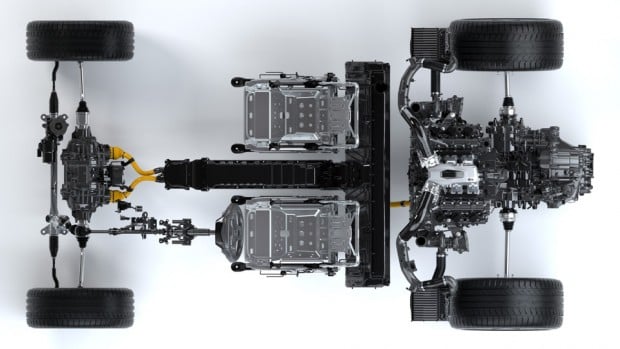 The motors work not only to provide acceleration and braking, but can produce torque vectoring to improve cornering. The production NSX is very similar to the concept we last saw back in 2013, but measures 3.1″ longer, 1″ wider, 0.6″ higher, and has an 0.8″ longer wheelbase. The result is a car that's just that much more aggressive and road dominating. It rides on 19″ Continental sport tires up front, and 20″s in back. Carbon ceramic disc brakes should offer exceptional stopping power.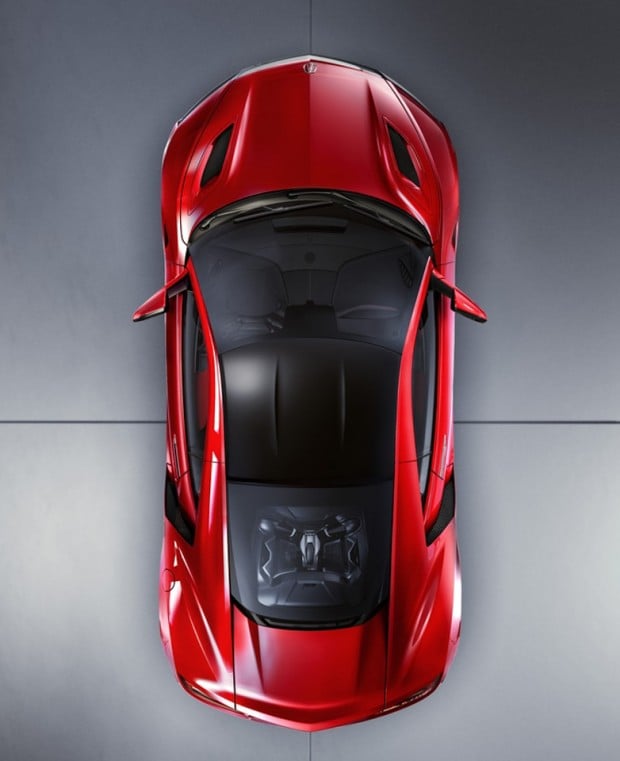 The car has been built using an aluminum and steel frame with a carbon fiber floor, wrapped in body panels made from aluminum and sheet-molding composite. Inside, the NSX promises excellent front visibility thanks to skinny but strong A-pillars, and drivers will benefit from a high tech dynamics system which can provide feedback on driving characteristics.
Despite announcing that this is the production NSX we're looking at here, Acura still hasn't announced pricing, but that they will start taking orders this Summer and the first cars will roll off of the line later this year.
What might surprise you is that the neo-NSX is going to be produced in Ohio, making it the coolest thing to come out of Ohio that's not an astronaut in a long time.