Alfa Romeo 4C Spider Gains only 22 Pounds
alfa romeo | car | naias 2015 | sports car | January 12, 2015
One of the sexiest sports cars out of Italy is the Alfa Romeo 4C. This lightweight sports car offers spritely performance, and a great design. Alfa has announced a new Spider version for drivers who prefer open air cruising. The car is called the Alfa Romeo 4C Spider and it shares the same shape and performance as the coupe.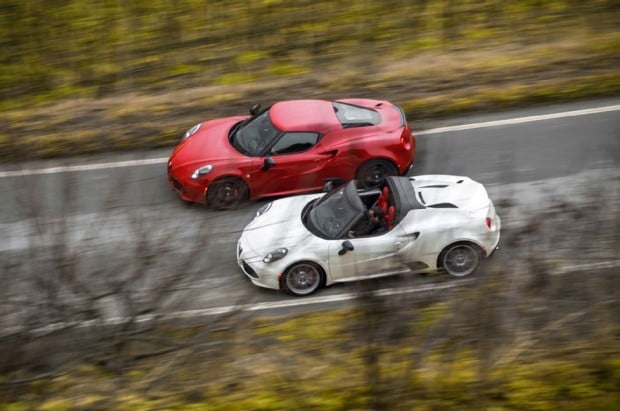 The car is more of a retractable targa top than a traditional convertible, and word is that the top can be opened at highway speed with no need to stop as you would with a normal convertible. Typically, convertible versions gain a lot of weight compared to the coupe brethren, but Alfa Romeo has kept the weight down. The Spider gains only 22 pounds more than the coupe.
In the middle of the car lives the same 1.7L direct injection turbo four-cylinder engine the coupe uses. The Spider has a 0-60mph time of 4.1 seconds and 1.1g of lateral acceleration. A six-speed twin-clutch paddle shift transmission will send the power to the wheels. The Spider will hit the U.S. this summer.