Chevrolet Bolt EV Concept
chevrolet | January 12, 2015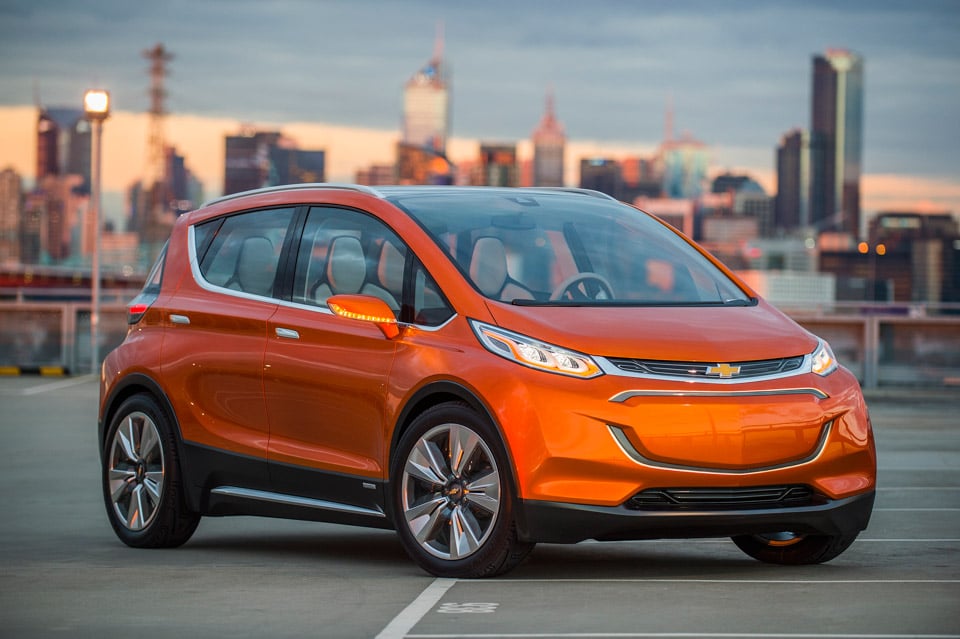 In their latest commitment to electric vehicle development, Chevrolet rolled into the 2015 Detroit Auto Show with a brand new EV, designed to be more cost-effective than their existing Volt EV, as well as offer greater pure-electric driving range.
Its snub-nosed design aesthetic is reminiscent of BMW's i3, ridding itself of front and rear overhang space, focusing on maximizing cabin space.Of particular note is the glass roof and use of light colored materials to keep the passenger compartment feeling even more spacious. Built from lightweight materials including aluminum, magnesium, and carbon fiber, Chevrolet hopes to eke out up to 200 miles driving range from the little EV.
Since it is a concept, Chevy threw in a few whiz-bang tech features as well, including the ability to use your smartphone to lock and unlock the car, manage ride sharing, and automatically park and retrieve itself to its owner.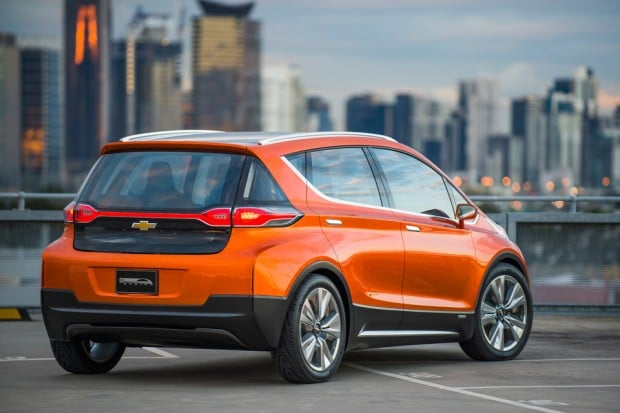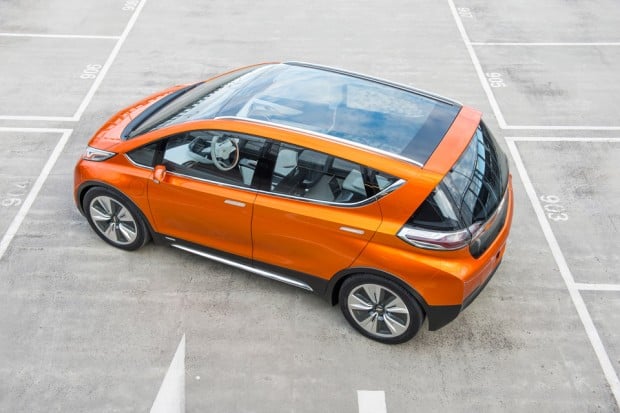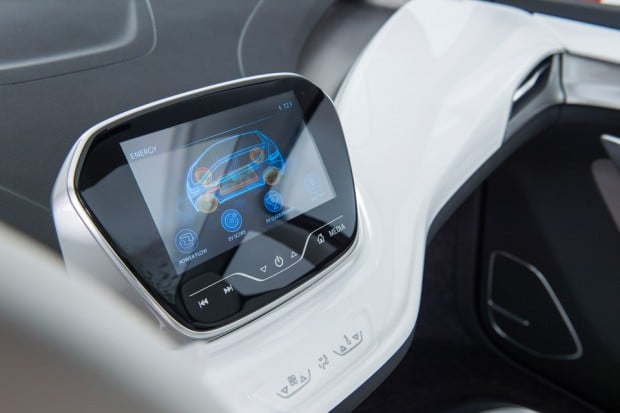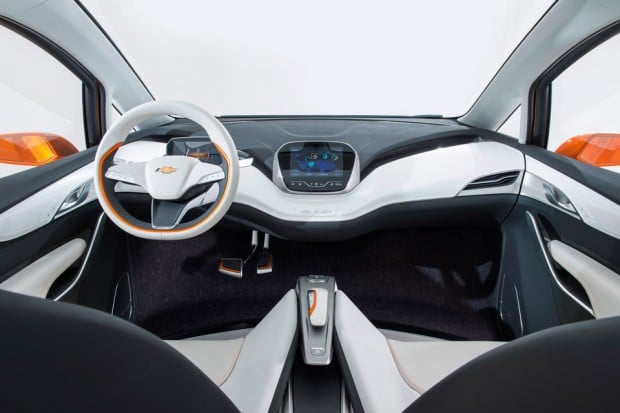 The Bolt EV is being shown in concept form, so I think they're going to gauge public reaction before putting it into production. Chevrolet says the Bolt would have a base price around $30,000 – about $10,000 less than its closest competitor – the BMW i3.