Mopar's Jeep Renegade Concepts Head to Detroit
jeep | mopar | naias 2015 | January 12, 2015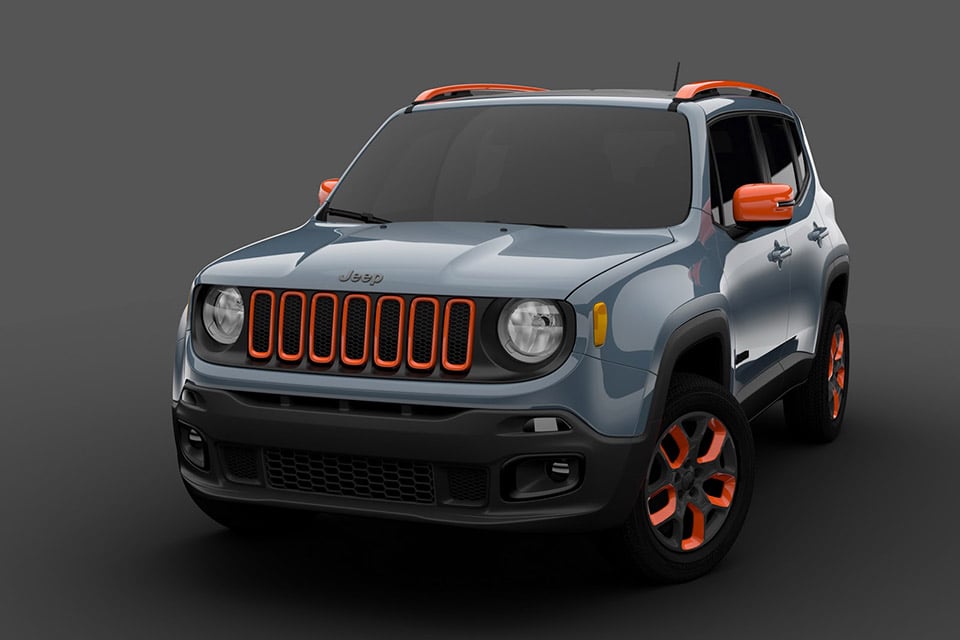 Mopar seems to enjoy showing off unique Jeep concepts and 2015 looks to be no exception. The aftermarket parts specialists have brought two new concepts based on the Jeep Renegade to the 2015 North American International Auto Show in Detroit, one tuned for urban performance and the other for off-roading.
The Urban Mopar-equipped Jeep Renegade (also seen above) is finished in glossy Anvil gray paint with bright orange accents on the roof rack, wheels, side mirrors, and the front grille. The concept began life as a Renegade Limited 4×4, but after Mopar got their hands on it, the changes are obvious. Inside, the vehicle has Katzkin seats and the orange accents are carried over from the exterior, including on the air vent bezels, the speaker grilles, and the center console.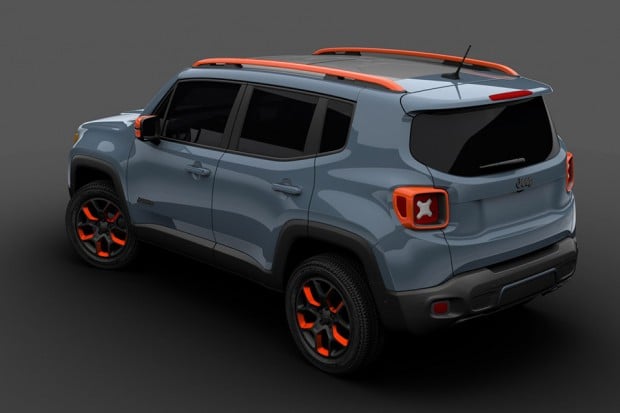 The Off-Road Mopar-equipped Jeep Renegade is finished in Commando Green with bold graphics on the side and matte black details all around, including the roof rack, front grille, and the wheels. There are a few bright orange accents peeking out here and there as well, not not as apparently as on the Urban version. This concept is built on the Renegade Trailhawk, which has a more rugged appearance all around. Inside, the vehicle also comes with Katzkin leather seat covers and the Commando Green color is mimicked in the interior details.