Ford Introduces Shelby GT350R Mustang
ford | mustang | January 13, 2015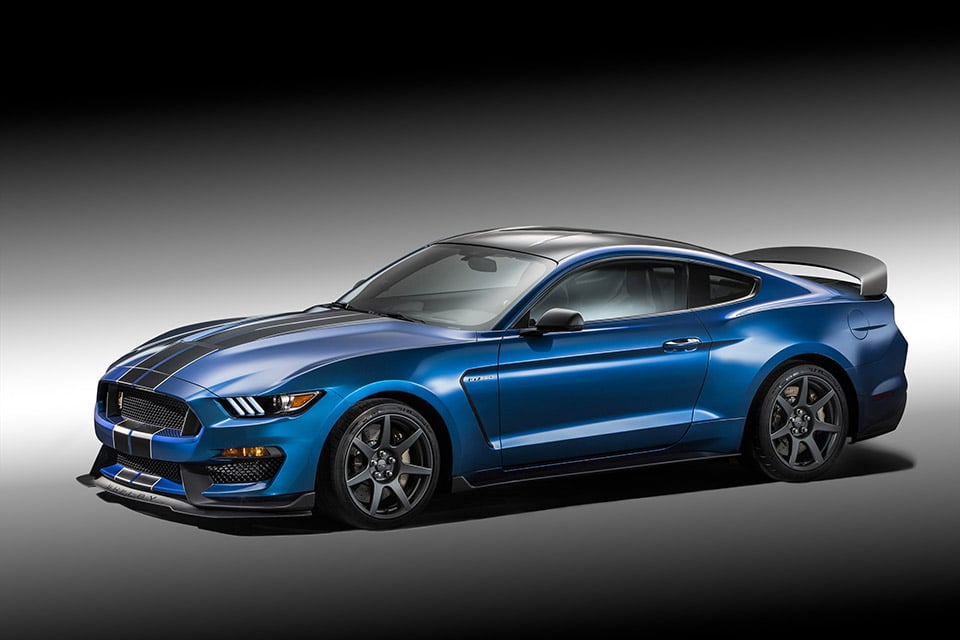 Ford had a surprise at the 2015 Detroit Auto Show to go along with the stunning new Ford GT, its brethren on the track, the new Shelby GT350R Mustang. Built as the most track-capable yet street legal Mustang ever built. And, with Ford's attention to the car's aerodynamics and suspension tuning, the new GT350R looks more than ready to attack the track.
In order to maximize the weight savings, Ford fitted the car with carbon fiber wheels, still a rarity even among exotic supercars and thereby delivering about 13 pounds of weight savings per wheel. Overall, the car comes in at 130 pounds lighter than the the Shelby GT350 Track Pack model. Under the hood is a 5.2-liter V8 engine which is Ford's first production eight-banger in a flat-plane crankshaft configuration. Delivering maximum engine intake at high speeds, also meaning that the engine is Ford's more powerful naturally aspirated engine yet, with more than 500 horsepower and 400 lb.-ft. of torque.
The Shelby GT350R Mustang also has details exclusive to the model, like the large carbon fiber rear wing and front splitter, red brake calipers, and red pinstriping outlining the optional racing stripes.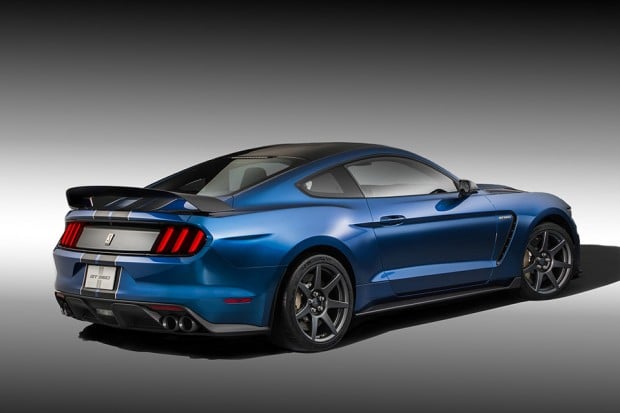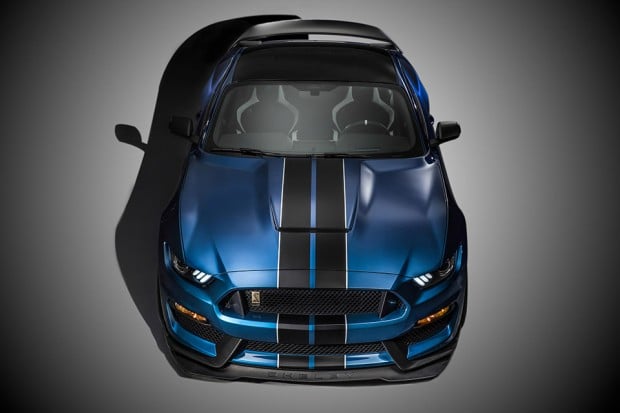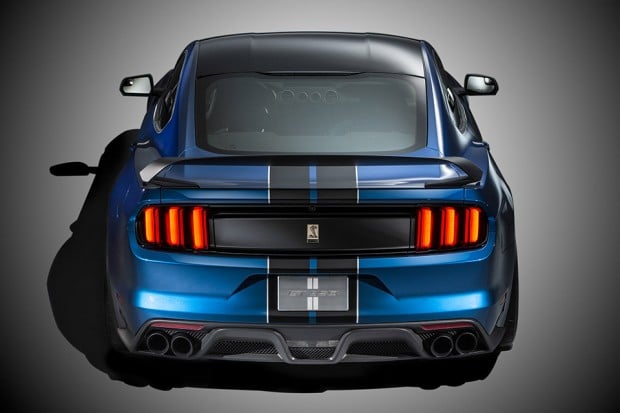 In the clip below, the Shelby GT350R roars onto the stage in Detroit and Group Vice President, Raj Nair, has the pleasure of first introducing the car to the public. The new car will be available in the U.S. and Canada later in 2015.