Scion tC RWD Drift Car Tears up LA Streets
drifting | scion | January 13, 2015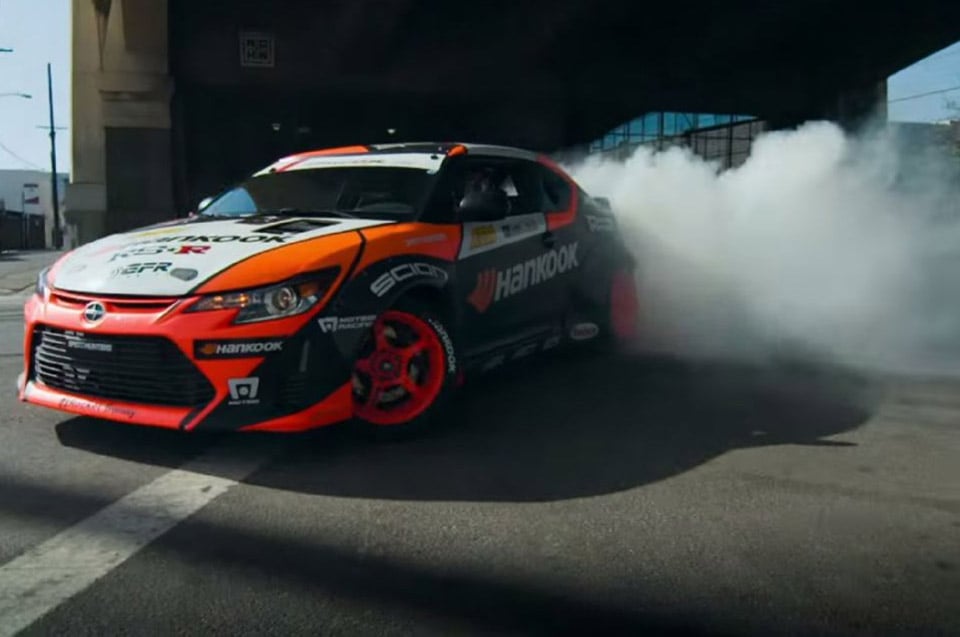 I'd wager that most of us have seen Ken Block tearing up the streets in the awesome Gymkhana video series. Of course, Block isn't the only driver burning rubber for our entertainment. A Formula Drift driver named Fredric Aasbo put his Papadakis Racing Scion tC through some serious drifting on the streets of LA in a video called DreamRideLA.
Other than the shape of the body of the tC, this car has very little in common with the one you might see that cute college girl next door driving around. This tC has 800hp from a turbo 2.7L 4-cylinder engine and is rear wheel drive. Normal tC cars are front wheel drive, which would make it nearly impossible to drift.
Check out the video and see the car tearing up the streets. The little boy's face is priceless. Do you prefer the Gymkhana series or this video?