Rumor: Ford May Ditch Mustang & F-150 V8 Engines
cars | ford | rumors | truck | V8 | January 14, 2015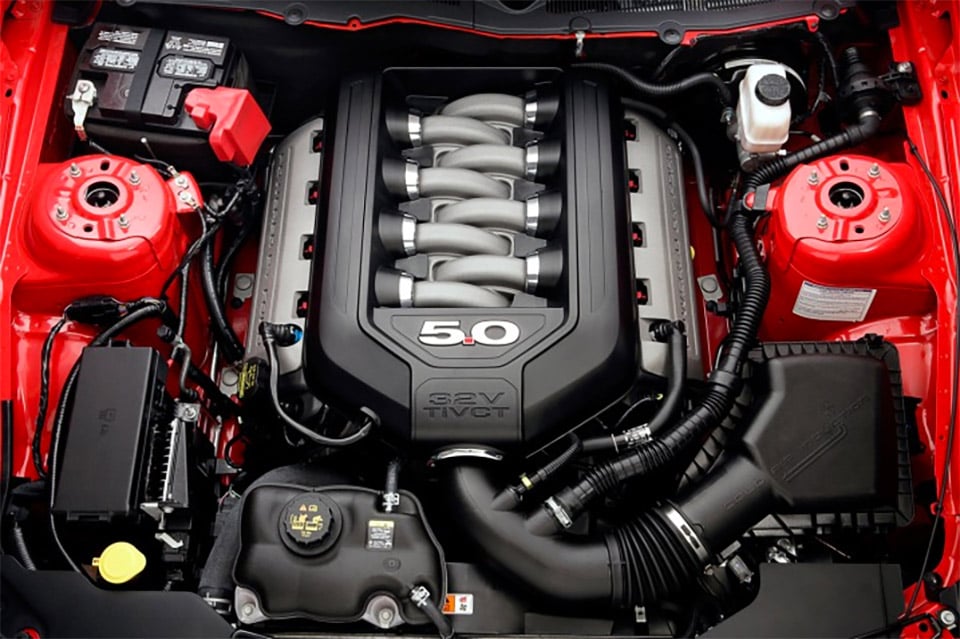 A rumor has been circulating around the web the last day or so that has to do with Ford and V8 engines use in its sports cars and trucks. According to the rumor, Ford plans to phase out the V8 in the F-150 and Mustang platforms by the end of the 2017 model year.
The rumor claims that Ford will instead go to EcoBoost 4-cylinder and V6 engines exclusively across all platforms. Considering how closely tied to the identity of the Mustang a V8 engine is, I am having a hard time buying this rumor. That said, the most powerful car in Ford's production line, the new Ford GT will have a twin-turbocharged V6, and the F-150 Raptor also sports an EcoBoost V6.
The Mustang has always had a V8 option, even in the '70s when the fuel crunch meant the V8 had less power than some of today's 4-cylinder engines. Many truck buyers also favor V8 engines, though the EcoBoost V6 has proven to be very popular as an option on the F-150. I guess it all comes down to performance in the Mustang, if an EcoBoost V6 is able to produce the same power in a lighter and more fuel-efficient package, it just might work – though it's not likely to sound as good. I'd still prefer a V8 though.
[via Horespower Kings]