Porsche 911 Targa 4 GTS
naias 2015 | porsche | January 14, 2015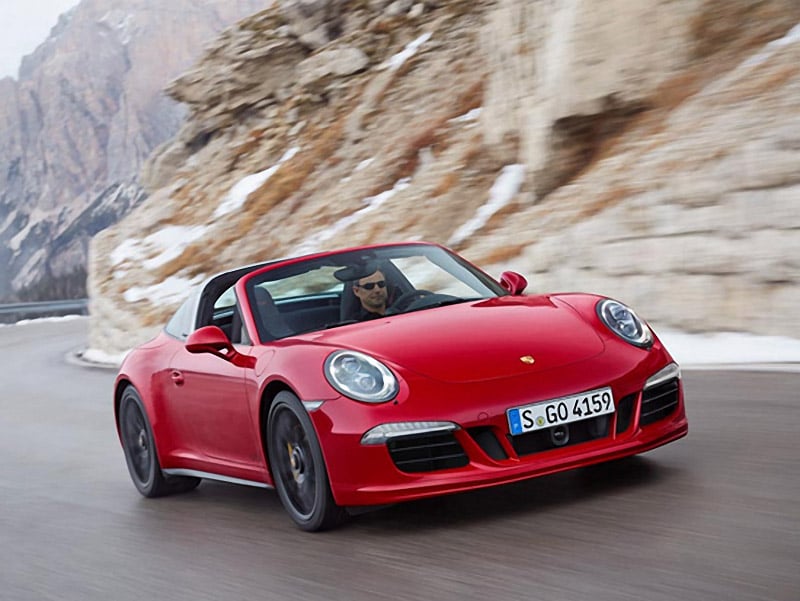 At last year's Detroit Auto Show, we selected the reborn Porsche 911 Targa as one of our top five picks for the event. This year, the German automaker returned with a more powerful, updated version of the Targa, the 911 Targa 4 GTS. The new vehicle boosts the power of the 911 Targa 4S from 400 horsepower up to 430 hp. Fitted with the Porsche Sport Chrono package, the new Targa is built for performance. The GTS also includes matte black 20-inch center lock wheels, a sportier front end, a sports exhaust system, black air intakes, and GTS logos all around.
The new Targa 4 GTS can go from 0-to-60 mph in just 4.1 seconds with the optional PDK transmission (that's 0.1 seconds faster than the Targa 4S), and a top speed of more than 186 mph. Inside, the car is finished with black Alcantara on the steering wheel and seats, with Alcantara used extensively throughout to reduce weight.
The new Porsche 911 Targa 4 GTS will be launched in the U.S. in late April of 2015 with a starting MSRP of $132,800 (USD).