2015 Nissan GT-R NISMO N-Attack Package
gt-r | nissan | nurburgring | January 15, 2015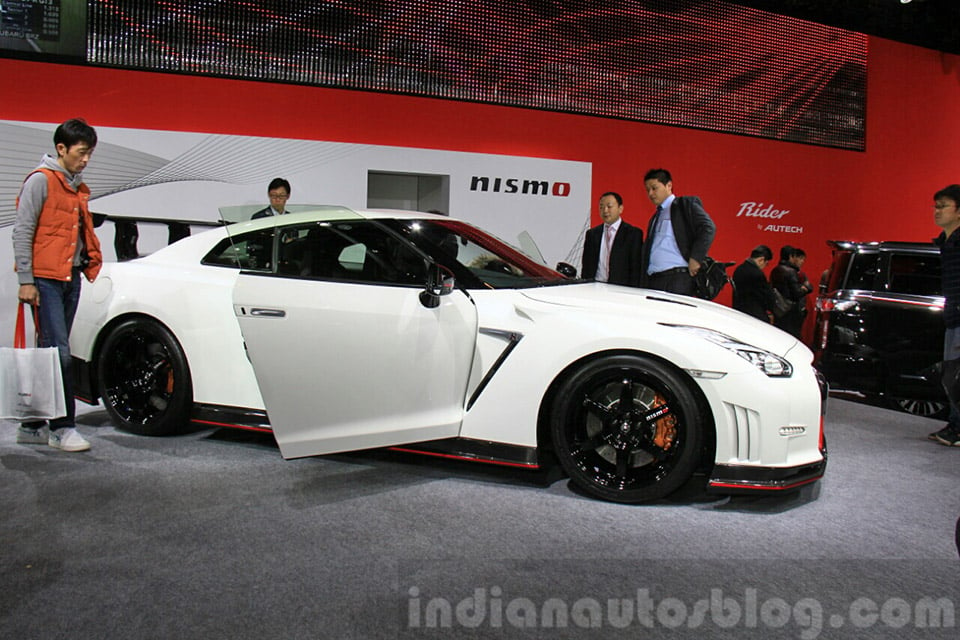 Nissan's awesome GT-R NISMO is an incredible street-ready performance-tuned racer which was able to set a Nürburgring lap time of just 7:08.69 – record time for a production car. But Nissan isn't resting on its success, bringing the successor to the 2015 Tokyo Auto Salon: the 2015 Nissan GT-R NISMO fitted with the N-Attack Package.
Fortunately, IndianAutosBlog was able to capture a few images of the new GT-R NISMO after it was unveiled. Appropriately, "N Attack" stands for "Nürburgring Attack" and this car looks more than ready to break through Nissan's previous lap time. The N-Attack package starts with last year's successful NISMO package – with 595 hp and more than 480 lb-ft of torque – but then adds new Öhlins adjustable dampers, a new stabilizer bar, and new front brake pads. With regards to the body panels and aerodynamics, there's an upgraded carbon fiber front fender and hood along with an awesome carbon fiber adjustable rear wing.
No word yet on when this car will be flown to German to attack the famed track.