Donkervoort D8 GTO Bilster Berg Edition Unveiled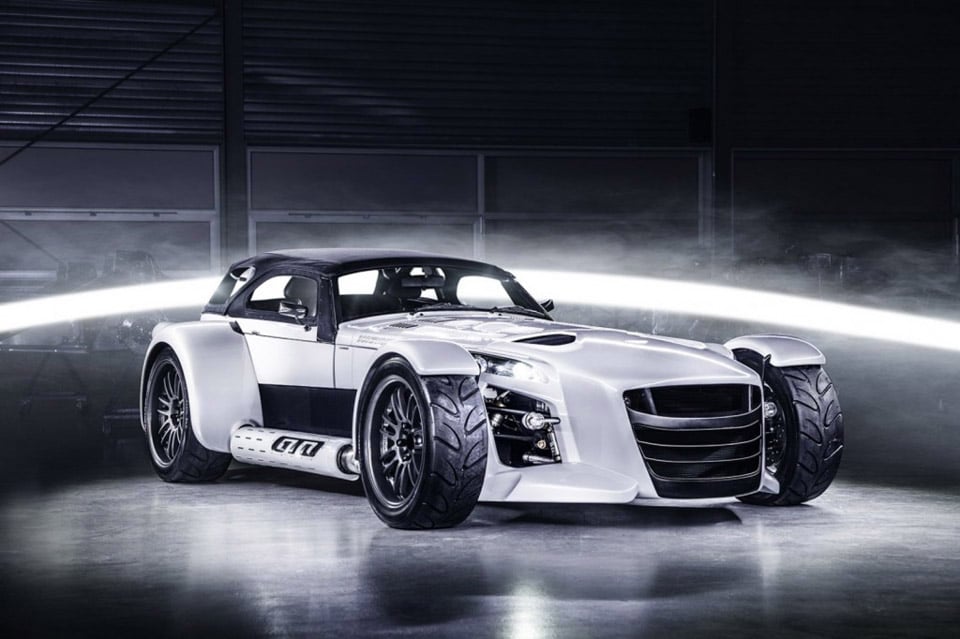 After teasing us from the shadows, the Dutch specialty automaker, Donkervoort, has officially unveiled the Donkervoort D8 GTO Bilster Berg Edition, the successor to the current Donkervoort D8 GTO. And, while the performance specs are impressive, so is the price tag. With just 14 examples to be built, each is priced at €194,000 (~$230,000 USD).
The new edition is named after the Bilster Berg circuit and drive resort in Germany; also home of the automaker's German offices. As one would expect with a car named after a race track, the Bilster Berg Edition is being built to maximize driving and performance. The Bilster Berg Edition will match the previous model's weight and power, with a 380 horsepower 2.5-liter five-cylinder Audi engine. It comes with a new front-end design finished in carbon fiber along with a retuned suspension, Hankook tires, and new anti-roll bars. Weighing in at just 1,532 pounds, the ultra lightweight's 0-to-100 km/h (62 mph) time is just 2.8 seconds and it tops out at about 167 mph.