New Hyundai Veloster Gets 7-speed DCT
car | hyundai | veloster | January 20, 2015
---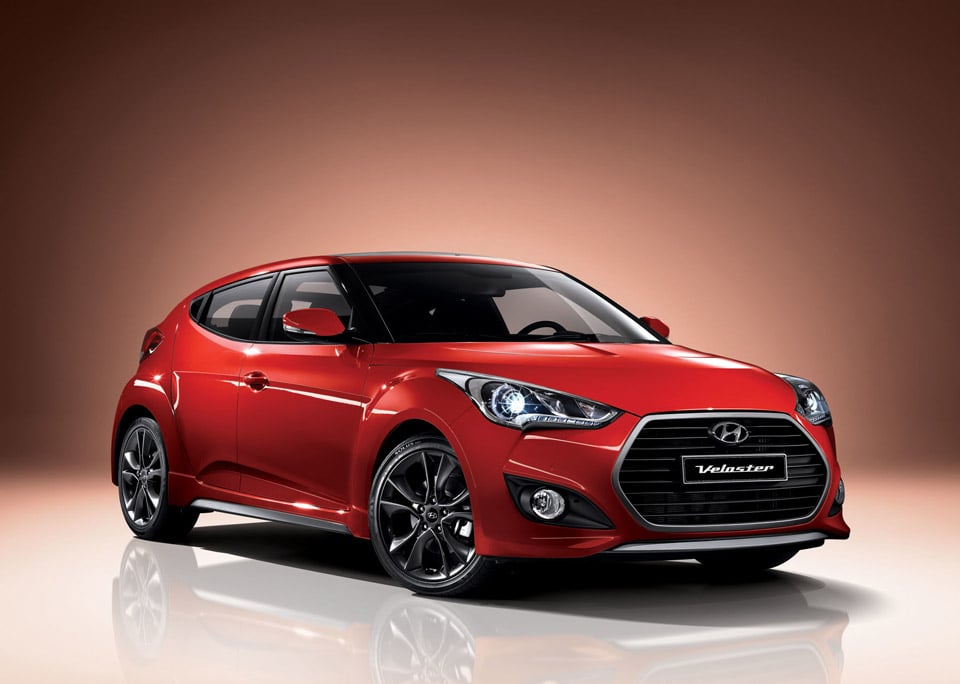 Hyundai has refreshed its 3-door Veloster sports car somewhat – at least in Korea. It's unclear at this time if any of these updates will make it to the US market, but we are hopeful because one of the new features sounds great. Rather than the 6-speed automatic transmission in the Turbo version, the Korean version of the car now has a 7-speed dual-clutch paddle shift transmission. This transmission should not only dramatically improve shift times, but will improve fuel economy.
The car's speed-sensitive power steering has also been improved. Outside, the car has been lightly refreshed with silver trim around the grill and new wheels to choose from. Hyundai is also now offering an engine sound equalizer for the car that will pipe six different engine soundtracks into the car. I hate that sort of feature though, and would much rather hear the natural sound of the engine and exhaust. Hyundai also updated the instrument cluster and the seats get cool two-tone style in the Turbo version.
The updated Veloster Turbo will start at the equivalent of $22,000(USD) in Korea.