Polaris Slingshot Sales Halted Due to Safety Concerns
polaris | recall | slingshot | January 21, 2015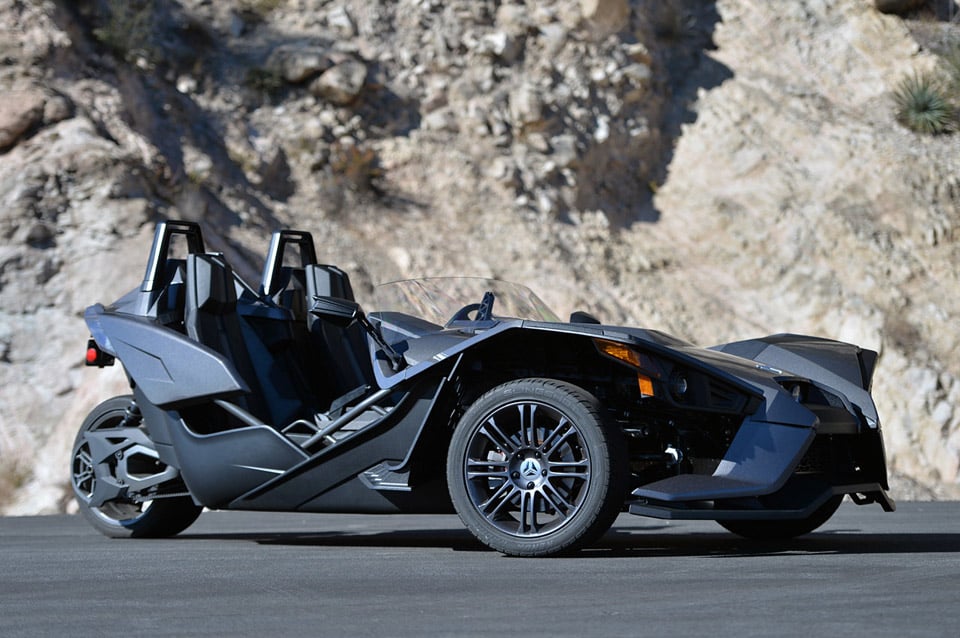 The first time I saw a Polaris Slingshot sitting in traffic I thought it looked really cool. In fact, I rather wished it had four wheels because it looks like it could be a fun track car if it wasn't a trike. Sadly, Polaris has temporarily stopped sales of the Slingshot and has gone so far as to warn owners to stop driving the vehicles until they can correct the problems.
Apparently, there is a defect in the steering rack of some models that could cause a loss of steering. While there is a chance that you could lose steering, adding injury to possible injury is another potential defect with the roll cage.
Polaris has said that the roll cage on certain models might not "support the Polaris performance specifications." In other words, the roll cage might not keep the car off you in a roll over. This is a major issue for owners and you should certainly not use the vehicle until you hear from Polaris on what to do next. Hopefully, they'll get the issues sorted out quickly.