Watch Land Rover Defenders Get Built by Hand
defender | factory | land rover | suv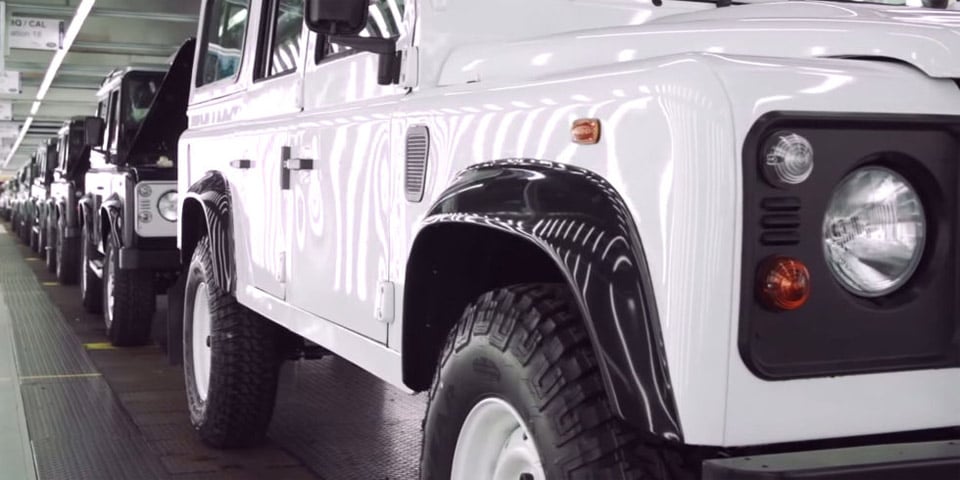 Land Rover has been making off-road vehicles for decades and its Defender is one of the most capable SUVs out there. The company has been making the Defender for over 30 years, and 2015 is the final model year for the sturdy off-roader.
You might expect a modern auto factory to have lots of robots dong the work, but that isn't how it's done with this vehicle. The Defender assembly line is still mostly a hand-built line. Perhaps this explains some of the reason why Land Rover has had a reputation for quality issues with its older vehicles. Despite the unemployment drawbacks, robots don't often make mistakes.
Watch these Brits hammer, weld, and bolt together these SUVs by hand. I'm a sucker for watching things get built; if you are too this video is well worth checking out.