2015 Audi RS3 Sportback Previewed
audi | station wagon | January 23, 2015
Audi seems to love creating sports sedans that look mild on the outside but deliver terrific performance on the road. The new RS3 Sportback appears to fit that mold very well. The very capable four-door hatchback packs a 367 horsepower 2.5-liter five-cylinder engine under the hood and links that to a 7-speed dual-clutch gearbox. That means the RS3 can go from 0-to-100 km/h (62 mph) in just 4.3 seconds. As you can tell in the video above, the resulting wagon not only moves very fast but sounds amazing doing it.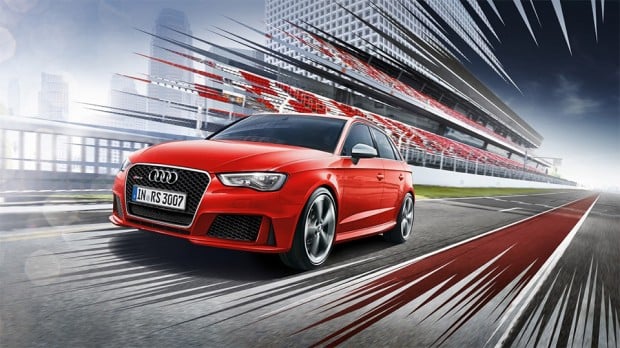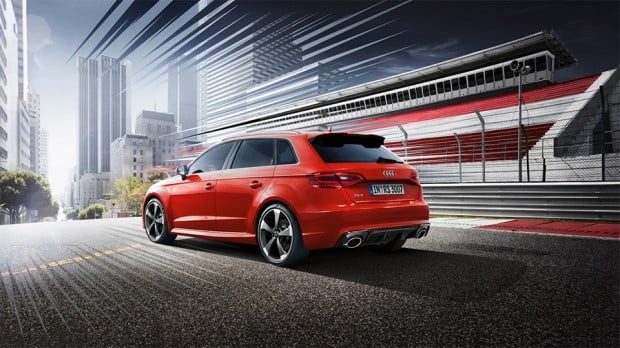 The exterior of the 2015 RS3 Sportback shows off Audi's big singleframe grille framed by large air intakes. In the back, the large twin exhaust is set off by the rear diffuser along with a roof spoiler above the rear window. Inside, the optional RS sports seats are sure to hold the driver securely through the corners. The instrument panel doesn't look to be the new Audi Virtual Cockpit, which is somewhat disappointing because it looks to be a great next step in interior design.
The new RS3 Sportback isn't yet available for ordering and there's been no word from the German automaker whether we'll be able to get it in the U.S., but Europeans will be able to order the vehicle beginning in Q2 of 2015.