Chevy Silverado Midnight Edition Drops Cover
chevrolet | silverado | January 23, 2015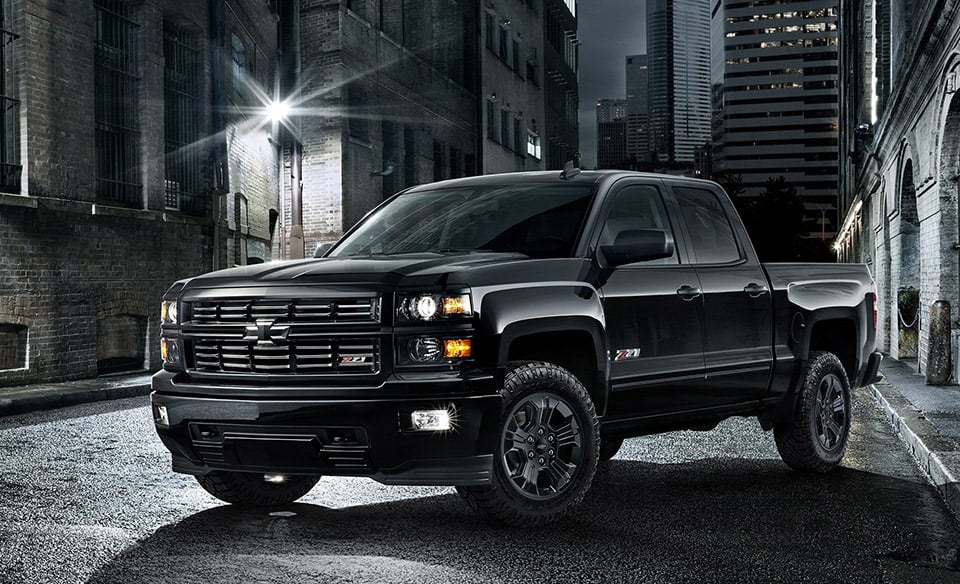 Just when you thought pickup trucks weren't cool, in comes the 2015 Chevy Silverado Midnight Edition, tantamount to a cowboy who also happens to work as an undertaker. Chevy takes a Silverado 1500 with the Z71 package and blesses it with Vader-esque goodness. Everything on this beast of burden is the color of night, including body trim, bumpers and grille, wheels, headlight bezels, Chevy emblems and, naturally, the wheels. We're just happy to see that the headlights and windshield are still clear.
And because it has the Z71 package, it also boasts solid off-road chops thanks to the locking rear diff, the off-road tuned suspension, hill-descent control and the trailering package. But because it's also a one-off special edition, it also benefits from a very necessary rear parking assist and decadent heated side mirrors.
Chevy is keeping numbers limited to only 5,000 double and crew cab Midnight Editions at a price premium between $1,595 and $1,995. So get your blackest rodeo outfit together and get in line.