Lamborghini Unveils Huracán GT3 Racer
huracan | lamborghini | January 23, 2015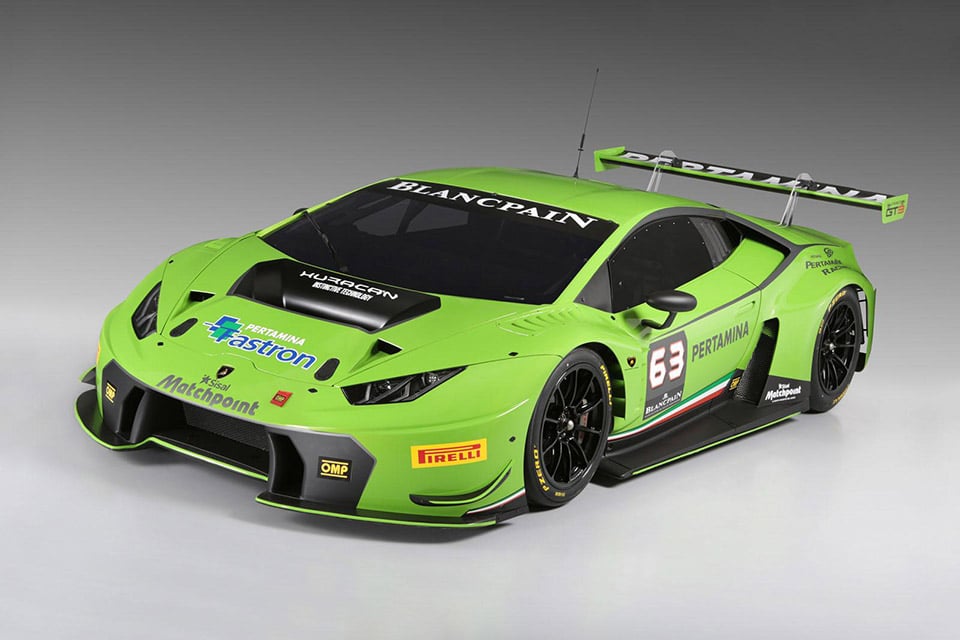 Lamborghini has officially announced the GT3 race version of the Huracán LP 610-4 supercar. The new Lambo is ready to compete in the Blancpain Endurance Series in Europe this season, where it will race alongside its sister, the Huracán LP 620-2 Super Trofeo.
Of course, the new GT3 is built largely out of composite materials to keep the racer as light as possible, with an adjustable spoiler up front, carbon fiber canards, an adjustable rear wing, a purposeful rear diffuser, and new side skirts. For the track-bound Lamborghini, the team has also added an FIA-compliant roll cage and a roof hatch to allow for driver egress when necessary.
Lamborghini hasn't yet revealed all the specs for the new racer, but it's powered by a 5.2-liter V10 (as found in the production Huracán and the Super Trofeo, but it's certainly been race tuned). We can expect to see its first appearance at Monza in April, 2015. Pricing has been set at €369,000 (~$423,000 USD).