Porsche Vows to Build the Fastest SUV
bentley | porsche | suv | January 24, 2015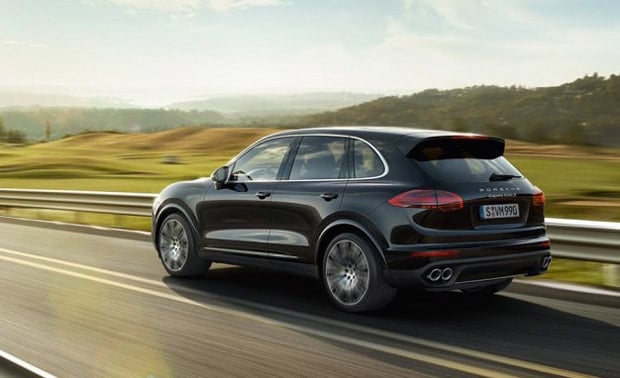 I have two kids and I know firsthand how a car guy or gal can go from a cool two-door sports car to a boring SUV. At some point in our lives, we tend to need enough room for car seats and the neighborhood kids that come over an eat all your food. This leads to one of two paths, the minivan, or the SUV.
Thankfully these days needing a SUV doesn't mean you have to give up performance – at least if you can afford something like the Porsche Cayenne or the coming Bentley SUV. Bentley has promised that its coming Bentayga will be the fastest SUV in all the land. Porsche took offense to that and has stepped up and said it will build the fastest SUV.
My money is on Porsche, those folks know how to make fast cars that aren't too heavy. Porsche R&D boss Wolfgang Hatz says that the next generation Cayenne will be much quicker when it comes to market in 2017. He said, "Our Cayenne is always very, very quick. It is doing 300 km/h [186 mph]. I think if [Dürheimer, Bentley's R&D head] is doing 2 to 3 km/h more, then why not? He's doing that with a 12-cylinder. Our car will be much quicker on the road." Power for the next gen Cayenne will likely come from a turbo V8 and the Porsche will be much lighter to boot.