30-foot-tall Stig Statue Going up in Warsaw
bbc | stig | top gear | January 26, 2015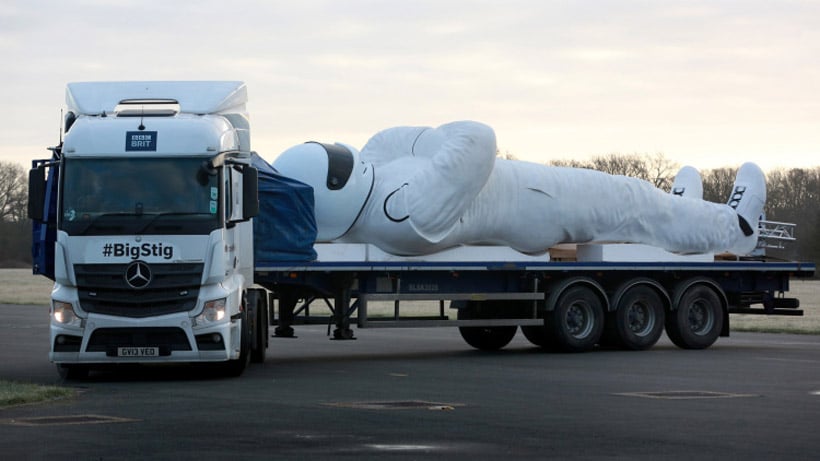 If you have ever watched the popular and sometimes controversial BBC program Top Gear, you are familiar with The Stig. The Stig is a tame racing driver that hot shots cars around the track and may have the best job on the planet.
The BBC has announced that it is erecting a gigantic 30-foot tall statue of The Stig in Warsaw, Poland. The statue is made from fiberglass and was completed at Top Gear HQ in Surrey, UK. It took over two months to build and paint.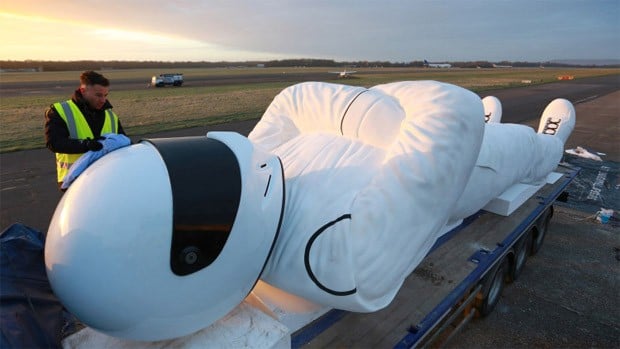 To get to its destination, the giant Stig is going on a three-day trip aboard a flatbed trailer, which will surely make for an interesting sight driving down the road. The massive statue will be erected across from the Palace of Science and Culture in Warsaw. It's sure to be a big hit with the posh art crowd in the city.