Audi Restores 1956 DKW Electric Van
audi | vans | January 27, 2015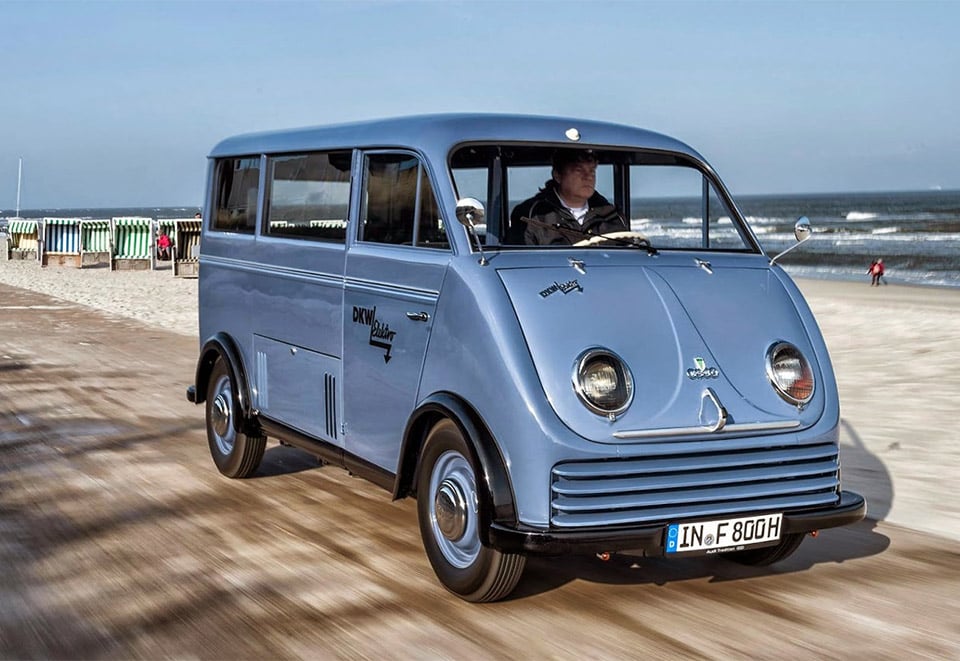 Producing cars from 1916 until 1966, DKW was one of the four companies who eventually merged to create Audi. One of the more interesting bits of history of the company was an electric vehicle that it produced all the way back in the 1950s. This quirky little vehicle called the Schnellaster Kastenwagen (or Rapid Transit Panel Van) was typically equipped with a 42hp 3-cylinder engine, but DKW also made 100 of the van in a fully-electric version.
Granted, the electric version wasn't exactly fast or powerful – with an approximate 7 horsepower, and a top speed of 25mph, but it probably was sufficient for short urban hauls to deliver packages.
Now, Audi has lovingly restored one of these unusual vehicles, which is not only an interesting part of Audi's history, but the history of electric vehicles. There's no word as to where this classic van will go now that it's been restored, but I'm laying odds it's headed to an automotive museum.