Winter Driving 2015: Aston Martins on Ice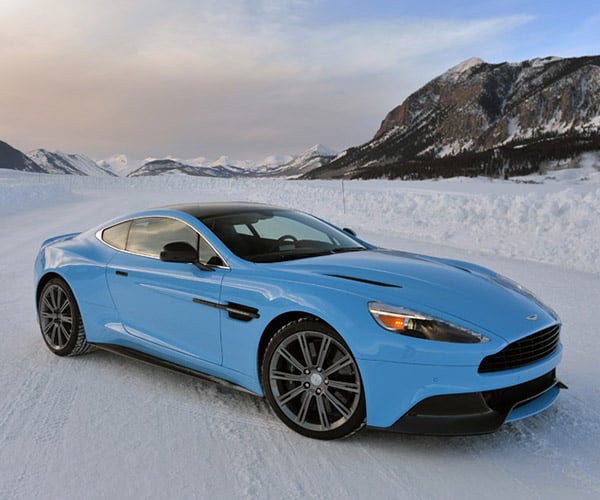 With blizzard conditions ravaging the East Coast of the United States this week, it might be time to consider enrolling yourself in a school to learn proper winter driving techniques. And why learn in an everyday family car when you could instead join a supercar maker like Porsche or Lamborghini and learn in style. Perhaps the right choice for you is the 2015 Aston Martin on Ice program, scheduled for February 20-22 and 22-24, 2015.
This year's event takes place on Aston Martin's own custom-built ice-driving track outside Crested Butte, Colorado. Set in the heart of the Rocky Mountains at an elevation of over 8,800 feet, snowy, winter conditions are guaranteed. Aston Martin's professional instructors will put you behind the wheel of one of their vehicles and teach you how to control and drive your Aston Martin on the icy roads at home.
Check out the highlights from the 2014 Aston Martin on Ice program below.