Mercedes-AMG Is The Real Reason the Tortoise Won
amg | commercials | mercedes-benz | super bowl | January 28, 2015
The story of The Tortoise and the Hare can be roughly summed up as follows: someone set up a weird race between a tortoise and a hare, and hare got cocky and fell asleep halfway through, and the tortoise won. It's where we get the stupid phrase "slow and steady win the race." In reality, the race is won by going fast and steady. Slow and steady finishes the race, but fast and steady is still a hell of a lot better. Fast and take-a-nap is just patently idiotic.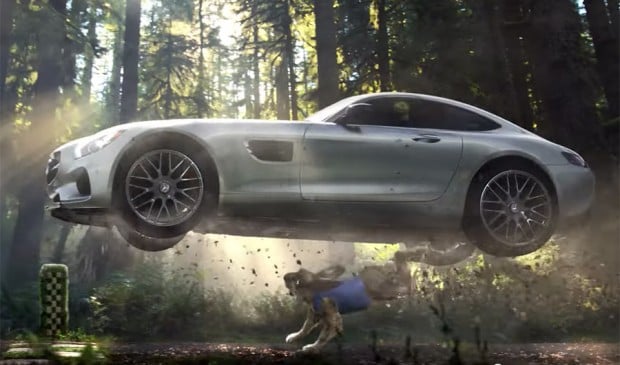 Regardless, we now know that what happened was that the tortoise found an AMG factory in the middle of nowhere and picked up a new Mercedes AMG GT S, which allowed him to overtake the hare. Slow and steady, but then really, really, really fast wins the race, and nearly commits vehicular homicide whilst doing so.
Good stuff, Mercedes. The ad will have its television debut at some point during the upcoming Super Bowl broadcast.