CNG Powered Garbage Truck Explodes
CNG | explosion | truck | January 29, 2015
Every time I see a vehicle cruising the streets that is powered by compressed natural gas, I always wonder how well it would fare in a fire. That question was put to the test in Indianapolis recently when a garbage truck that was powered by CNG exploded.
At this point it's unknown exactly what cause the explosion, but what a massive explosion it was. The image you see below is what's left of one of the ruptured carbon fiber cylinders. The cylinders were on top of the truck and one of them ended up a quarter of a mile away. Each of the five tanks on the truck holds 5-100 pounds of CNG.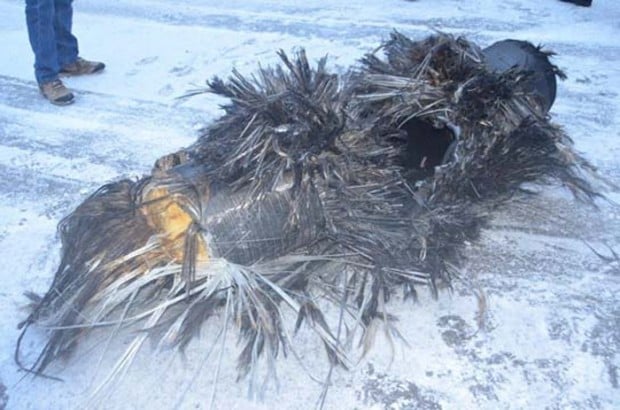 Five businesses were reportedly damaged in the ensuing explosion, and garbage was thrown everywhere. One firefighter was hit by exploding debris, but no reports of death or serious injuries have been made.