Prankster "Damages" Cars at Detroit Auto Show
naias 2015 | pranks | January 30, 2015
If you're working for an automaker at an auto show, the most important thing for you is certainly to prevent the very expensive vehicles (and vehicle-shaped sculptures known as "concept cars") from sustaining any damage.
Knowing this, prankster Dennis Roady used this app that quickly edits images of cars to embellish them with major damage, and then showed the various workers at the show the shots in hushed and concerned tones.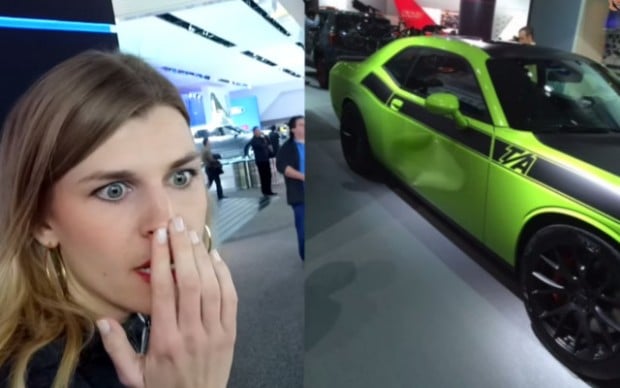 This is an image of a very pretty woman hoping she doesn't have to pay for that.
Some of them seem to have thought it was rather funny, but others are mostly just annoyed by the time wasting that was only made interesting by virtue of sheer terror. Everybody loves wasting time with terror. So, would you rather have the scratched Mercedes-Maybach S600, the scratched Jaguar F-Type, or the dented Dodge Challenger? Let us know.