Pagani Will Make You a Stick Shift Zonda for the Right Price
car | manual | pagani | zonda | January 30, 2015
Most supercars and many high-end sports cars are getting away from the manual transmission. Sure, the flappy paddle gearbox can change gears faster than most humans can. Despite the performance advantage of a paddle shift transmission, there is something more intimate and visceral about driving with a real stick shift.
Pagani makes most of its cars with a flappy paddle gearbox, but for the right money the company will build you a Zonda with a proper three pedal set up. Zonda production ended in 2013, at least officially, and the car was replaced with the Huayra.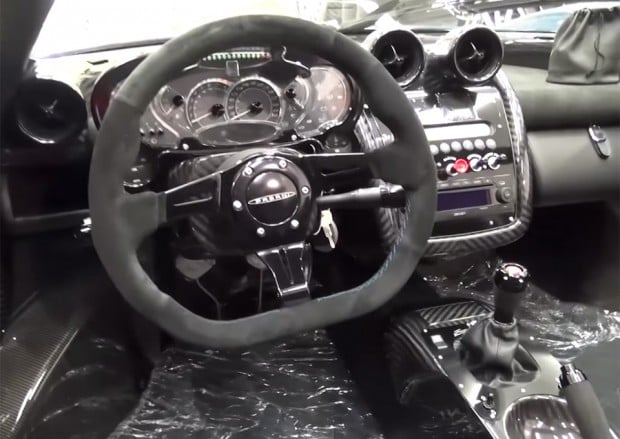 The manual transmission Zonda 760 Roadster you see here was spotted by Shmee150 while he was checking out Topaz Detailing in London. This is an old school man's car with no forced induction or AWD to muddle the experience. Check out the video to see more details on the car. Boy is it beautiful.