Giant Stig Statue Erected in Warsaw
statue | stig | top gear | January 31, 2015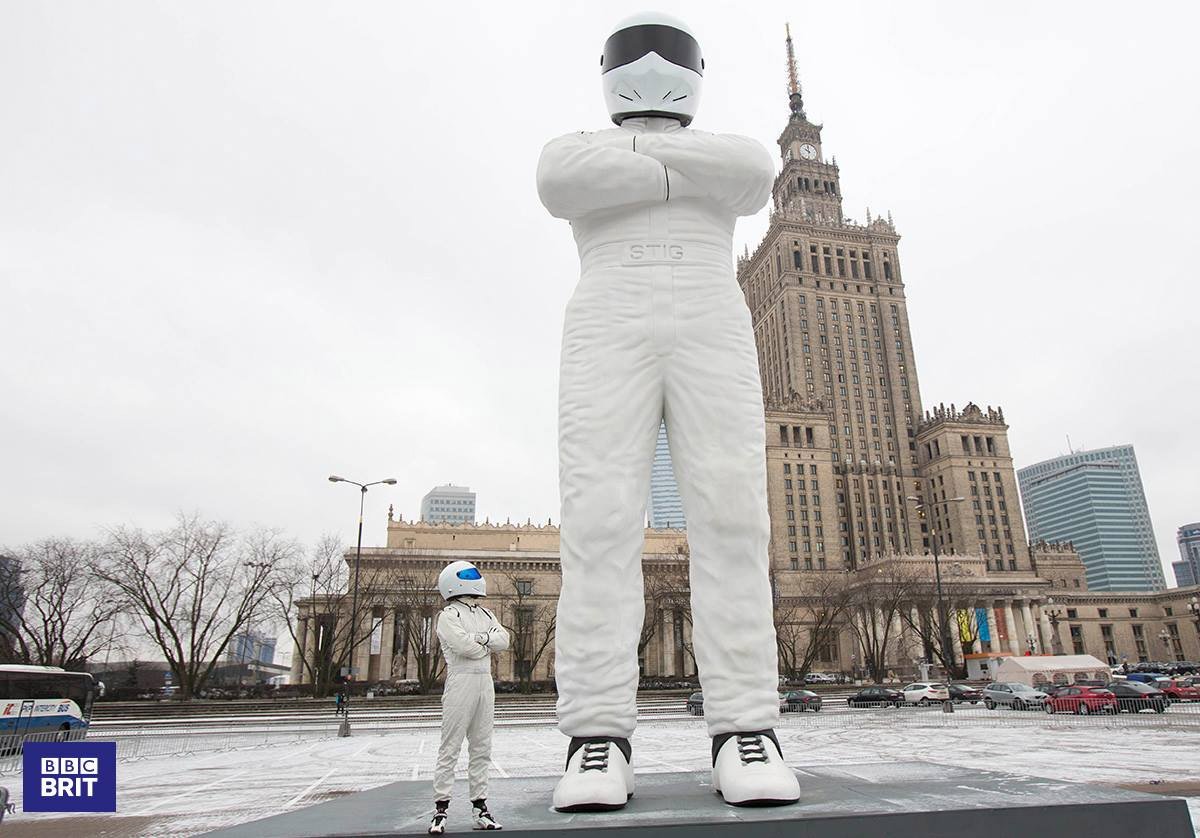 A few days back I talked a bit about the giant 30-foot tall Stig statue the BBC was putting up in Warsaw to celebrate the launch of its new channel in Poland. It rather reminds me of Big Tex that stands at the Texas State Fair Grounds in Texas each year. I hope that The Stig statue doesn't catch fire randomly as Big Tex did.
Last time we just saw the massive Stig statue being carted off on a flat bed truck and it looked big enough then. We now have a video of the massive Stigatue being erected. Stop with the snickering, "erected" means put up.
The installation of the giant Stig required a crane and some deft manipulation before it stood proudly and vertically in Warsaw. Stig was asked what he thought about the statue, but had no comment.